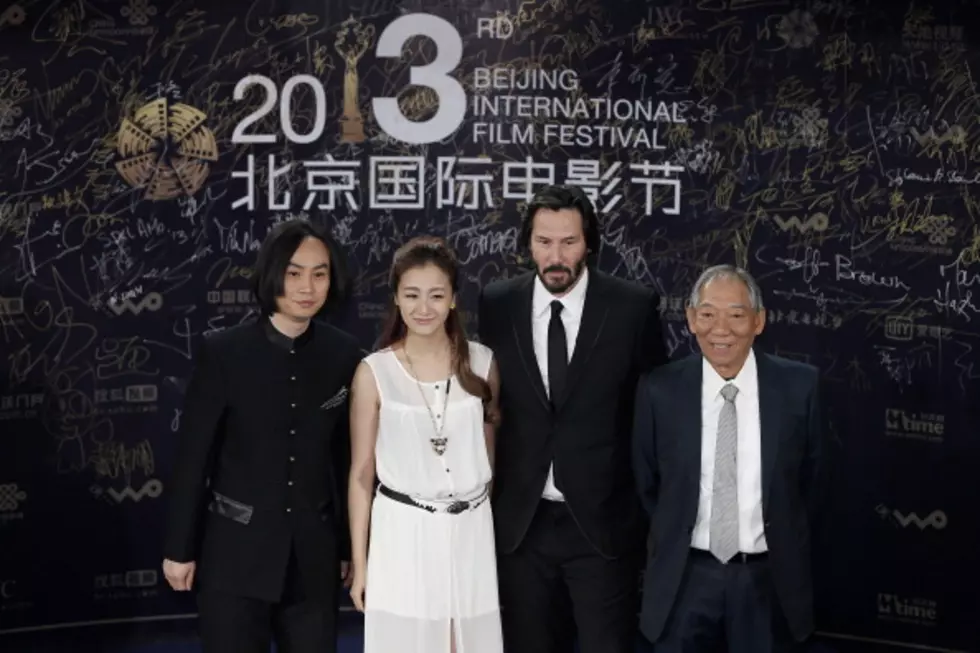 Keanu Reeves Directorial Debut – MAN OF TAI CHI Trailer
GettyImages
Keanu Reeves is about to make his directorial debut in "Man of Tai Chi." The movie, set in Beijing, looks like a kung fu Mortal Kombat.
IMDB describes the movie, "In Beijing, a young martial artist's skill places him in a position to experience opportunities and sacrifices."
In the trailer, it seems the star of the film (Tiger Hu Chen) is recruited by Keanu Reeves' character to be a part of some sort of seedy, underground fighting circuit where combatants fight to the death.
Hu Chen doesn't have much of an acting background. Dude can kick some serious azz, though. He clearly performs his own stunts in the work. After looking into his resume, it's likely that Keanu met him on the set of The Matrix. Hu Chen is credited as a stunt man for the 2nd and 3rd installment of those films as well as Charlie's Angels and Crouching Tiger, Hidden Dragon.
Looks pretty sick to me. I especially like how Keanu is playing a bad guy in the film.