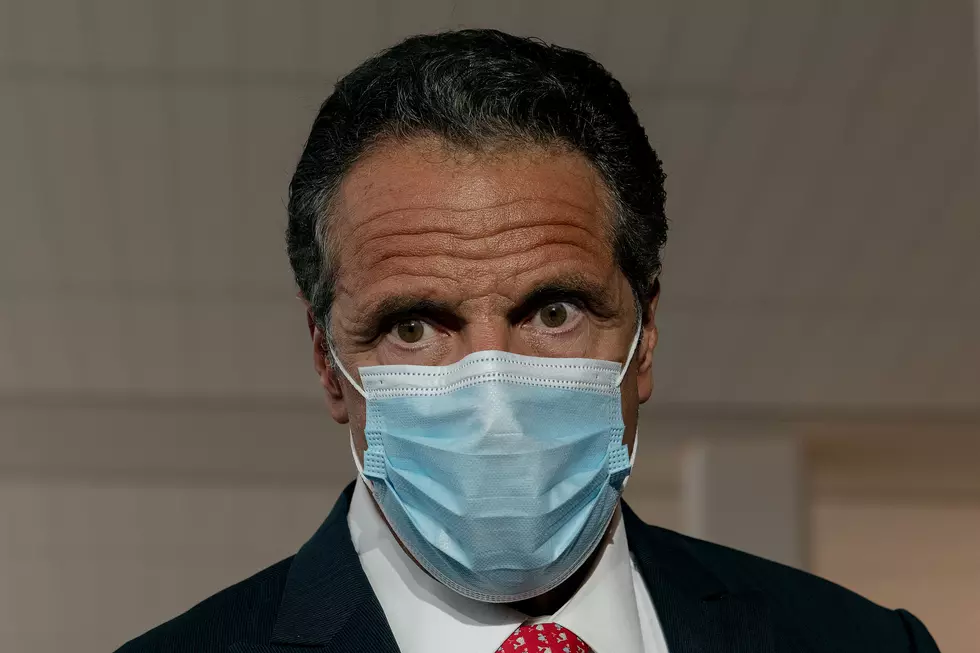 Gov. Cuomo Disputes The White House on COVID-19 Being Controlled
Getty Images
If you've been paying attention to the presidential race, you've undoubtedly been hearing about COVID-19.
Over the weekend Donald Trump could be heard at his rally complaining that all the media talks about is COVID, COVID, COVID. He has also said that we are not seeing a surge in actual cases, we're currently seeing is the result of increased testing.
It appears that the White House team has totally given up on controlling the virus. Yesterday White House Chief of Staff Mark Meadows said on the "State of the Union" that our country is not going to control the virus, but we will control vaccines, therapeutics, and other mitigation areas.
It appears that our governor, Andrew Cuomo, does not agree. According to the Daily Voice, on Sunday Governor Cuomo disputed the thought that the virus cannot be controlled. He said, "The White House believes the US cannot control this pandemic, but New York flatten the curve and we continue to control this virus. New York had the highest infection rate in the country, if not the globe, but New Yorkers came together like no other community and were able to control the virus and flatten the curb.
It's hard to believe that a health issue has become such a political issue. If we study the way other countries were able to re-open their economies more efficiently, we would see that this is not a political issue at all. I'm sure the President wants COVID-19 just to disappear or for people to forget about it until after November 3rd.
Scientists have given us guidelines on how we need to behave to control the virus until we have a vaccine. It's up to each of us to follow those guidelines and look out for ourselves and each other.
Enter your number to get our free mobile app
LOOK: 50 Black actors who made entertainment history