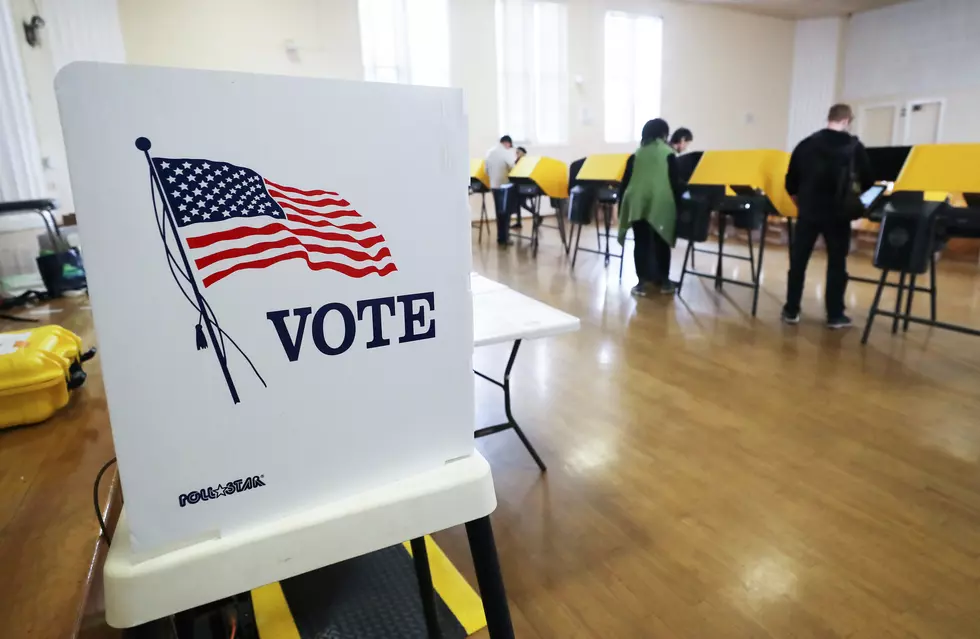 Two Candidates For Mayor Of Albany Eliminated From Primary
(Photo by Mario Tama/Getty Images)
The current mayor of the City of Albany, Kathy Sheehan, announced last year that she would be seeking a third term as the mayor of Albany.
This year, thanks to the Board of Elections, several opponents have been eliminated from the playing field. The current mayoral democratic primary is now down to just Mayor Sheehan and her opponent Valerie Faust.
Black Lives Matter activist, Lukee Forbes, needed 300 signatures to reach the minimum threshold for eligibility. Mr. Forbes had a total of 249 valid signatures; therefore the Albany County Board of Elections deemed his petition invalid.
Likewise, community advocate Marlon Anderson's petition was also deemed invalid. He had a total of 263 votes, which falls short of the 300 minimum requirement for valid signatures.
Marlon Anderson took to social media to express his view on the outcome of his bid for Mayor. He said, "So in a old comedy special Chris rock hit the nail on the head: A Black man has to fly to get somewhere that a white person only has to walk to!! After consulting with BOE, I have neither the time, nor the inclination to engage in a court battle for what should be a simple matter! This Campaign is still in History-Making mode. I shall do everything in my power to become the 1st write-in candidate elected Mayor in the City of Albany's history. But Make no mistake Albany is at GA. Levels when it comes to our RACISM & Voter Suppression. And Valerie Faust should be held to account for being a part of maintaining that tradition!! #Shame
It will be interesting to see how this situation plays out. What are your thoughts, should Mr. Anderson and Mr. Forbes be permitted to appear as a write-in on the upcoming ballots?
Capital Region Mugshots 03.02.21