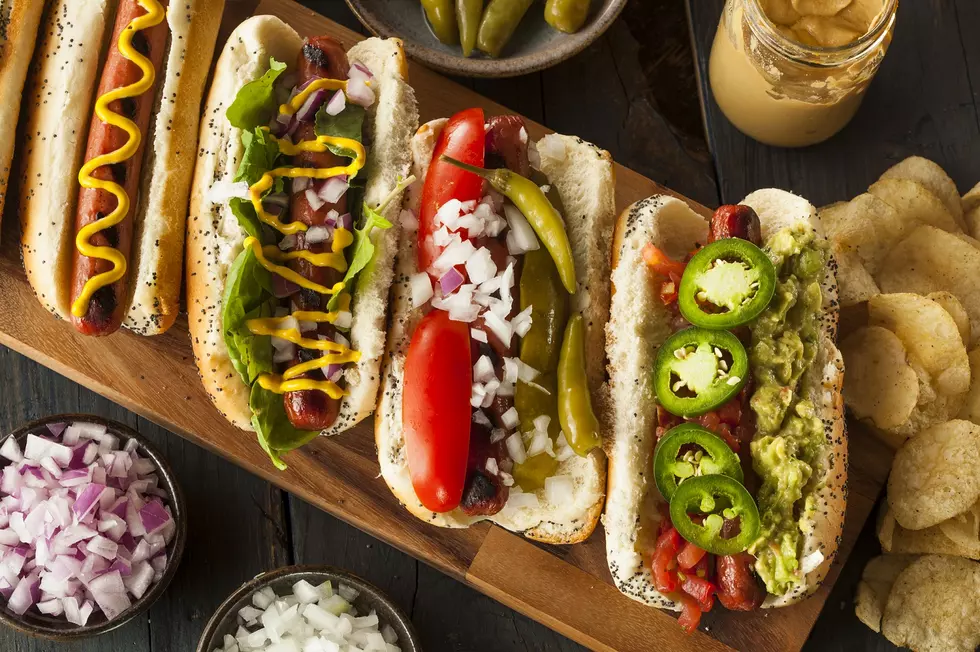 The Capital Region's Best Hot Dogs According To You
Getty Images/iStockphoto
The hot dog could be the ultimate summertime meal, and YOU have determined who serve's the Capital Region's best!
We opened this one up on the GNA Facebook last week and we got a ton of comments when we asked who serves the best hot dogs in the Capital Region. It's proof that Summer is in full swing and we are ready to chow down on an as many hot dogs as possible over the next few months. Based on your comments, here are the top 5 spots to grab a hot dog in the Capital Region:
1

This vote wasn't even close. When it came to voting for your favorite place to get a hot dog in the Capital Region, the legendary Gus's won by a pretty good margin. This backs up what Jenner wrote on Gus's Facebook page: As one user wrote on their Facebook page - 'Best hot dogs...in America!'

2

Glens Falls, Queensbury & Warrensburg

New Way Lunch has been serving their famous dogs since 1919, and are celebrating 100 years this summer with a special celebration. I bet hot dogs will be involved! ;) New Way is about great hot dogs, and has a great overall greasy spoon menu.

3

Another old school spot in downtown Troy that has been around since 1932 when it started out as 'Quick Lunch.' These hot dogs are so famous that are constantly shipped all over the US and the world according to their website.

5

Newest Lunch

Albany Street, Schenectady

Another restaurant with 'New' in the title, Newest Lunch is an old school lunch spot in the Electric City with again, a great greasy spoon menu. And another restaurant that has been serving their famous hot dogs for almost 100 years! Google reviewer Sara Paige writes 'Best Hot Dogs Ever.' The Capital Region is on board with that!