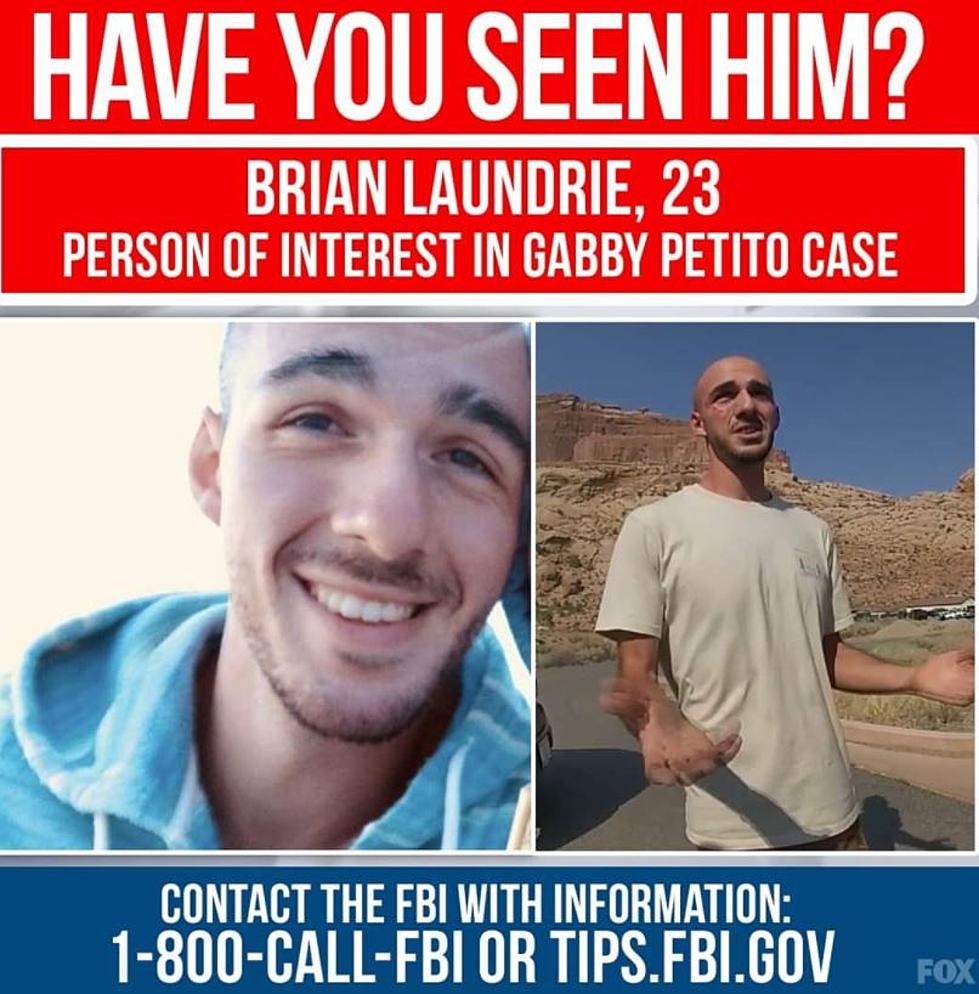 Sheriffs in Hudson Valley Call Gabby Petito's Fiancé a Person of Interest
Photo: Rockland County Sheriff's Facebook Page
As more and more information comes to light regarding the Gabby Petito murder case, one thing everyone wants to know is: where is Brian Laundrie? 
Is he dead? Hiding out somewhere in Florida?
Did he trek back up to the Northeast? Is he out of the country?
Chances are, if alive, authorities believe he's most likely changed his appearance and is keeping a low profile.
While police and internet sleuths continue to search for clues that could help lead to the whereabouts of Gabby Petito's fiancé Brian Laundrie, The Rockland County Sheriff's Office posted a photo on Monday of the missing man accused of killing the 22-year-old vlogger from Suffolk County, New York.
Brian Laundrie, the man who many believe murdered Petito and left her body on in the Grand Tetons of Wyoming, has been "missing" for nearly a week, slipping away from authorities after leaving his parent's home in North Port, Florida last Tuesday.
On Monday, the Rockland County Sheriff's Office plastered his likeness onto the Facebook page asking New Yorkers to be on the lookout with a message reading: "Have You Seen Him?"
The Hudson Valley Post reports that a spokesperson for the New York State Police explained that while they haven't formed an official search for Laundrie, they do try to help the FBI by informing the public of any of their most wanted.
It is possible that he could have connections to various parts of New York, considering all of the travel he's done and the fact that Gabby herself grew up in Blue Point, Suffolk County.
And right now, there aren't too many people more wanted than the 23-year-old that many believe is responsible for killing the bright, cheery, YouTuber and vlogger, Gabby Petito.
Police are asking anyone with information to contact the FBI at 1-800-CALL-FBI or TIPS.FBI.GOV.
LOOK: Here are the pets banned in each state
Because the regulation of exotic animals is left to states, some organizations, including The Humane Society of the United States, advocate for federal, standardized legislation that would ban owning large cats, bears, primates, and large poisonous snakes as pets.
Read on to see which pets are banned in your home state, as well as across the nation.