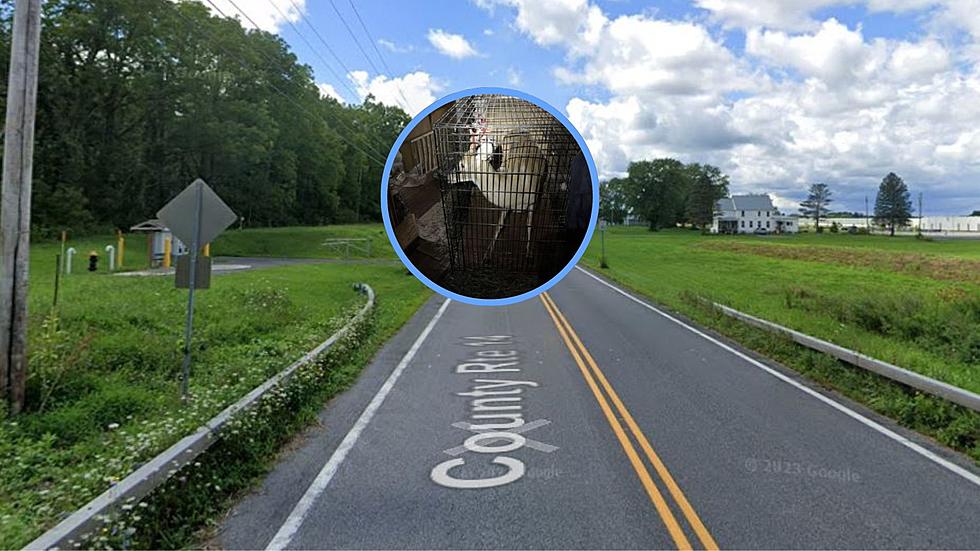 True Upstate New York Story of A Pet Deer, Stolen Vehicle and Explosion?
dec.ny.gov Google
Have you ever heard a story where, once it has been told to it's conclusion, you can honestly say "I didn't see that coming"? This is one of those stories.
This is a true story that took place in Upstate New York this month and it involves an explosion, a stolen vehicle, home evacuations and an illegal pet deer! See? I told you. Here are the details.
On Saturday September 9th, according to New York State Department of Environmental Conservation (DEC) officers, a call came into our Forest Rangers requesting assistance with a massive house explosion in Madison County.
New York State DEC officers responded to the call and quickly made their way to the scene on West Elm Street in the town of Oneida, NY. Once on site officers determined that a stolen vehicle had crashed into the home and severed the gas line.
The Environmental Conservation Officers teamed up with Oneida Police on an investigation as to what exactly happened with this case. Once the stolen vehicle crashed into the home, and severed the gas line, the home exploded.
No injuries were reported but several homes in the area were evacuated as a precaution. If you recall I mentioned an illegal pet deer. Here's how this buck ties into the story.
New York State DEC officers are reporting that, following their investigation, it was determined that the family of the exploded home was illegally keeping a deer as a pet. The six-point, white-tailed deer was being kept inside a dog crate.
The deer has since been removed. The homeowner was illegally rehabilitating the animal and had refused to release it, choosing instead to keep it as a pet. I'll bet you didn't see that coming.
LOOK: Here are the pets banned in each state
Because the regulation of exotic animals is left to states, some organizations, including The Humane Society of the United States, advocate for federal, standardized legislation that would ban owning large cats, bears, primates, and large poisonous snakes as pets.
Read on to see which pets are banned in your home state, as well as across the nation.
LOOK: Longest-living dog breeds
Do You Remember These Nostalgic '90s Cartoons?
Grab the Gushers, we're about to look at those cartoons you binge-watched after school.