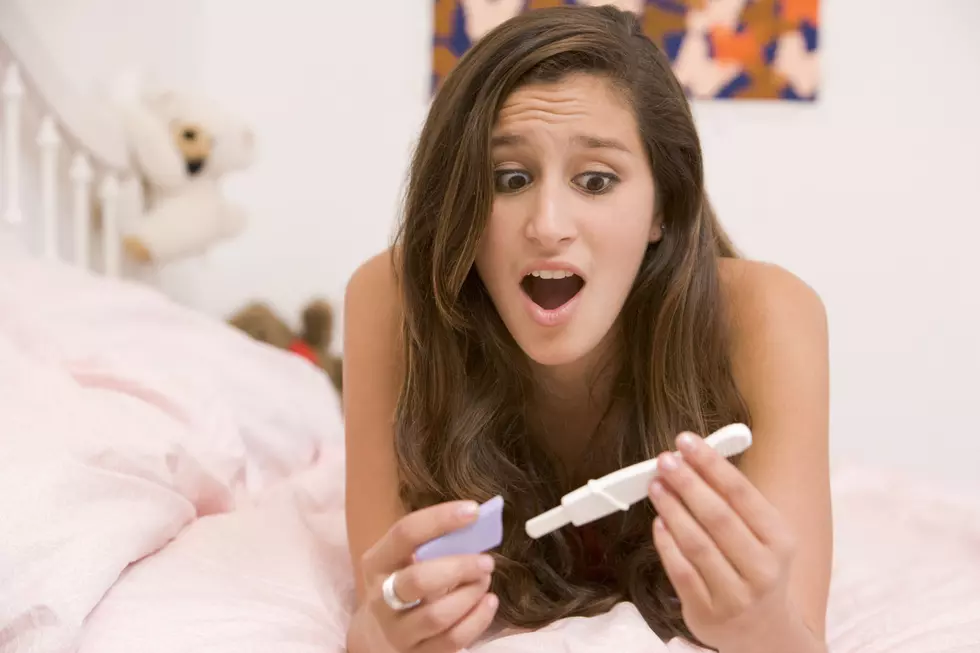 Hot Topic: Help My Girlfriend Tricked Me Into A Pregnancy
Getty Stock / ThinkStock
Today's Hot Topic is about a 25-year-old man who has been tricked into a possible pregnancy call (518-336-5991) or texts your response on the Hot 991 app let us know what you think:
Here is what the young man had to say about his situation.
Hey What's up Supreme,
Me and my girl, have been together off and on for about a year. She has three kids, by two different dudes and I have two by a person I used to date prior to her. I'm focused on supporting the two kids that I already have, so needless to say at 25 I want to chill on the whole having kids thing. There are 5 children between the both of us and that is a lot in my opinion.
When we are sexually active I always make sure I wear protection and it's perfectly fine with me. My girl came to me the other day talking about how happy she was the other day and saying she has been wanting us to take our relationship to the next level. So I'm looking at her confused like what the hell what's up?
That's when she told me that she had been wanting to have a baby by me so I asked her but you have been taking birth control and I have been using a condom. She says that she took one of my condoms on more than one occasion and did the turkey baster thing and her period has not come this month. Now I don't want anything to do with her. But how do I handle this baby thing?
It's not cool because as a man I called myself protecting myself but she goes and does that. Am I going to be obligated to pay child support for the baby after what she did because our being together is now out?
I need some advice man on how to handle this, how do you do the right thing when a wrong has been done to you?
Wow, this is a wild situation, this is comparable to sexual assualt. You should definitely leave this relationship as soon as possible and probably cease all communication with her. Hopefully, she isn't pregnant and you can both move on with your lives.
Honestly, you both are too young to be able to support six children. Maybe you should've taken the time to get to know this woman a little better before becoming sexually active with a woman who keeps showing you she is very irresponsible. I hope she isn't pregnant for your sake. Taking care of three children let alone six is a huge financial responsibility for a man. Let's cross our fingers and tell her how you feel be clear that you don't want to have a kid with her and leave her alone.
If you need some life advice or a topic that you want to be featured for a hot topic its completely anonymous send me an email djsupreme@hot991.com
Enter your number to get our free mobile app
See the Signature Drinks From Every State
What Are the Signature Drinks From Every State?