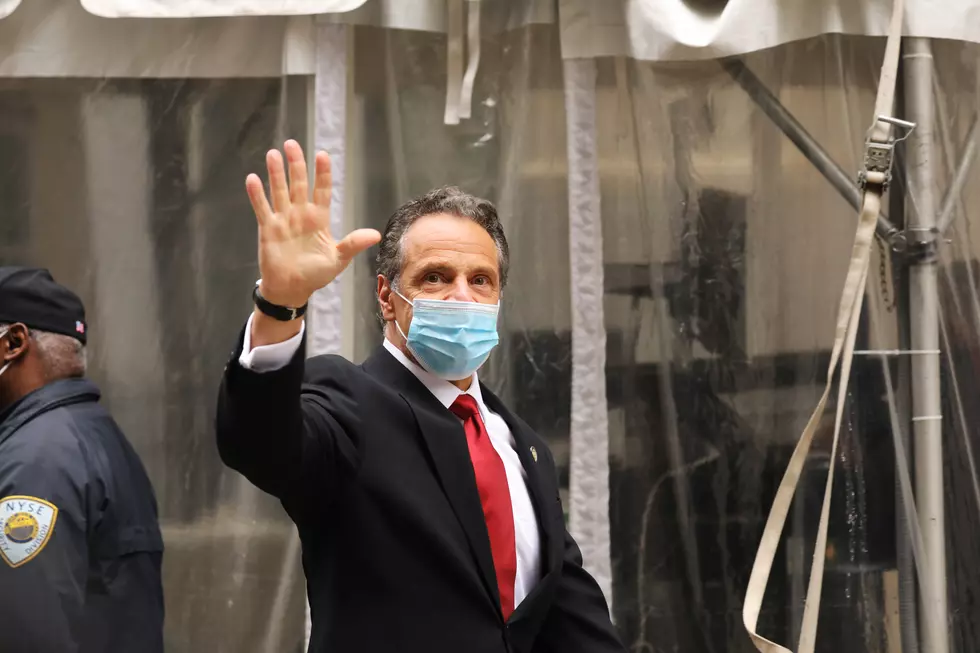 Gov. Cuomo Wins In Federal Lawsuit From Gun Store Owners
Getty Images
Governor Andrew Cuomo has been under fire for some of the policies he implemented during the pandemic. On Wednesday Governor Cuomo was vindicated with his decision to keep gun stores closed.
Gun distributors filed a lawsuit on March 30, and alleged that Governor Cuomo's order to close gun stores was unlawful because it violated the Second Amendment of the U.S. Constitution, which gives U.S. citizens the right to bear arms. Distributors also complained that vendors, like Walmart, were still able to sell guns and ammunition and remain open.
During New York's pause, gun stores could sell guns and ammunition to the military and law enforcement., but they could not sell to civilians. On Wednesday the federal court made a ruling that gun stores are not essential businesses and Governor Cuomo's order to keep them temporarily closed, to help reduce the spread of COVID-19, was valid.
U.S. District Senior Judge Lawrence E. Kahn dismissed the lawsuit. Judge Kahn said, "the Cuomo administration made a policy decision about which businesses qualified as essential and which did not. In the face of a global pandemic, the court is loath to second-guess those policy decisions. Having found that the burden on plaintiffs' Second Amendment rights is substantial, the court has no need to apply any form of heightened scrutiny on the executive orders."
The Cuomo administration responded to Wednesday's ruling. Cuomo senior advisor Richard Azzopardi said, "We lost track of the frivolous lawsuits filed against us during the pandemic".
This has certainly been a difficult time for all of us. This seems like a reach for gun owners to claim their business was essential during a medical pandemic. Did they think people were going to use guns to shoot COVID-19?
Seems like common sense, unfortunately, common sense isn't common. If you didn't own a firearm before the pandemic you could certainly wait a few months, it currently takes a long time to get a background check, to legally buy and own firearms in New York. This lawsuit sounds petty, hopefully, we can stay on track to defeat COVID-19 and alleviate the need to close businesses again?
Enter your number to get our free mobile app
People Who Have a #CuomoCrush
READ: People Who Have a #CuomoCrush