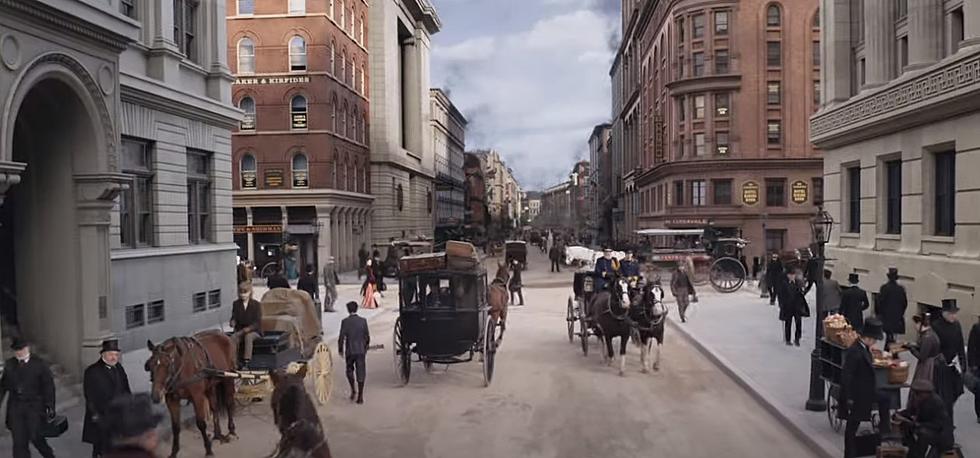 Your First Look At Troy, NY in HBO's 'The Gilded Age'
YouTube/HBO
They covered the streets in dirt and blocked areas around Washington Park for weeks while they filmed "The Gilded Age". Now, we get our first look at the production.
HBO's "The Gilded Age" is the new series from "Downton Abbey" creator Julian Fellowes that was shot in Troy and other areas around Upstate New York.
Not only did the production use locations around the city to film, but they also used a lot of extras from the Capital Region in the production. Watch the trailer and not only will you see locations you might recognize, but you might also see a friend or neighbor that made it into the background of the shots.
The big stars of the new HBO series are Christine Baranski and Cynthia Nixon. "The Gilded Age," also starring Taissa Farmiga, Jeanne Tripplehorn, Audra McDonald, Blake Ritson, Simon Jones, Harry Richardson, Thomas Cocquerel, and Jack Gilpin.
The new series will premiere Monday, Jan. 24 at 9 p.m. ET on HBO.
By the way, if you're trying to figure out where this intervention is in Troy, don't bother because it's a composite built from several buildings around the downtown Troy area. It's amazing how they can stitch the footage together and pretty much create the
"old downtown New York" they wanted to depict.
Celebrities You Might Run Into In Upstate New York...Because They Live Here
Famous Food Network Chef Is Selling Their Upstate New York Farm
Look Inside the 1 of a Kind "Octagon House"