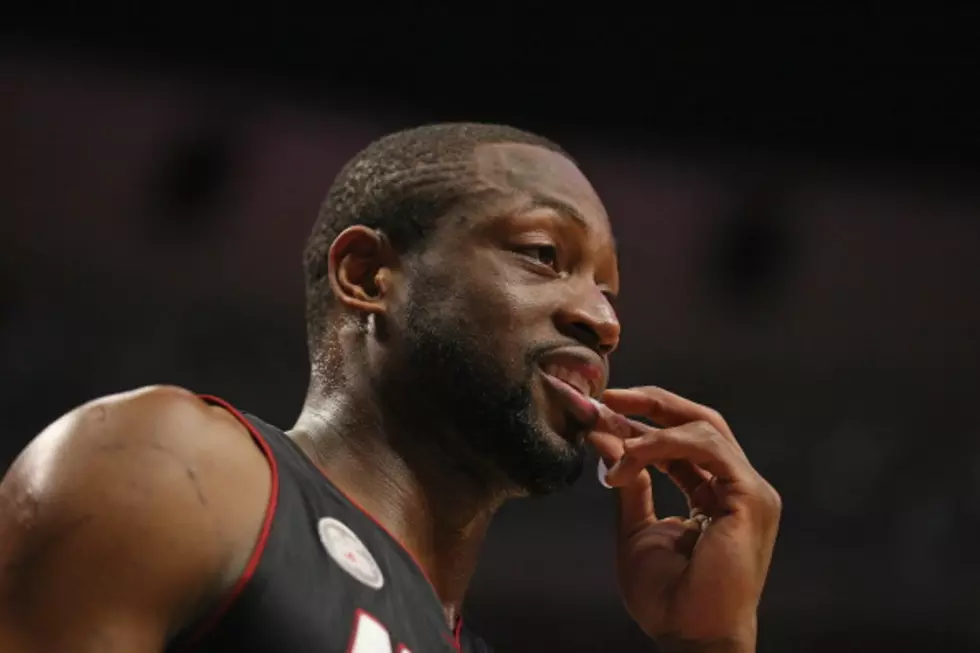 WTF??? Dwayne Wade In Capris Pants Suit – Fresh or Foul? [POLL]
GettyImages
As a lifelong Knicks fan, the Miami Heat have caused me a lot of pain over the years. I gotta give it up to my man, Dwayne Wade, though. Dude is a 2 time NBA Champion, a former NBA Finals MVP, Olympic gold medalist, league scoring champion and rookie of the year. Oh yeah, he has fine taste in women, too (he's dating Gabrielle Union). One major question mark is his sense of style, though. Maybe I'm off the mark, but the look he debuted last night was frightening.
The Illinois native has showcased some pretty swaggerific looks while arriving to arenas and during post-game press conferences. But what was young boy thinking last night?? The capris, though??? Nobody wants to see those skinny little ankles, bruh!!!
What do you think of D-Wade's fashion choice? Take the poll!