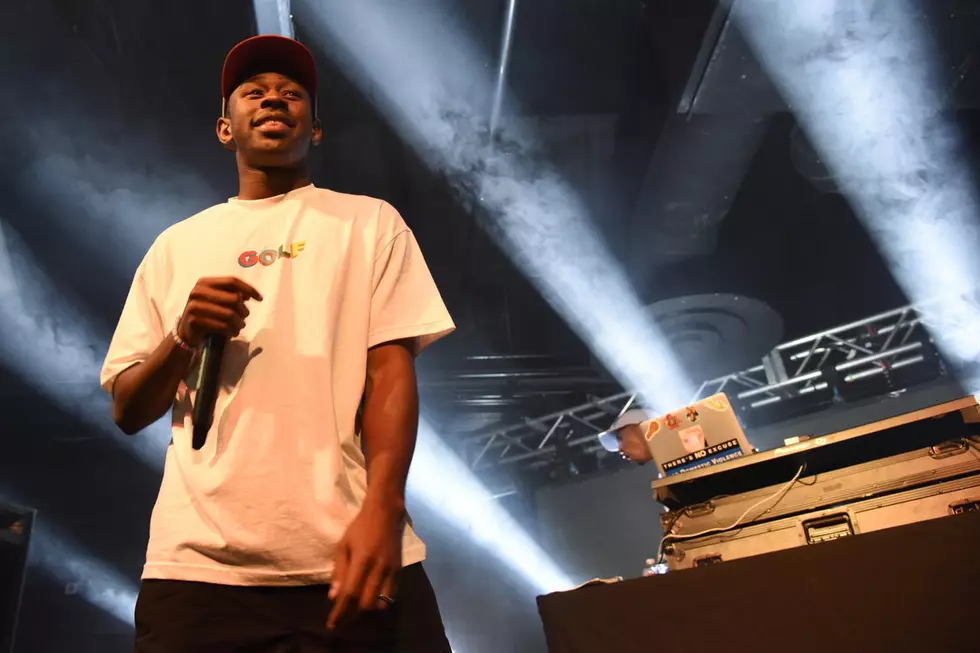 Tyler, the Creator Announces New Footwear Line at Golf Wang Fashion Show
Tim Mosenfelder, Getty Images
MADE LA was the place to be over the weekend, as a star-studded audience gathered for Tyler, the Creator's Golf Wang fashion show in Los Angeles. Celebrities like Kendall Jenner, Kanye West and Solange were all in attendance as the California native revealed his latest Golf Wang clothing collection and announced a new footwear line.
"I did collabs with Vans…but I realized black people don't really own s---," he explained. "So I said 'F--- royalty checks. I'ma start my own s---. If it fails, it fails.' So I decided to start my own shoe company and shit and see what the f--- happens."
After this announcement, Kanye approached the stage for a moment to deliver a message. A fan read the message aloud, announcing that everyone in crowd would be receiving a free pair of Le Fleur shoes by the end of the year.
Although the line is still being developed, the rapper wore a pair of his new kicks at the show and the collection is said to drop sometime this fall. Tyler ended the show with a speech expressing his gratitude for his fans and everyone that continues to support him.
"I really appreciate y'all coming, man. I don't want to sound like a broken record, but I feel so under-appreciated with a lot of s--- that I do. To know that there's people out there like y'all that actually give the smallest f--- is so awesome."
Watch the full fashion show, here.