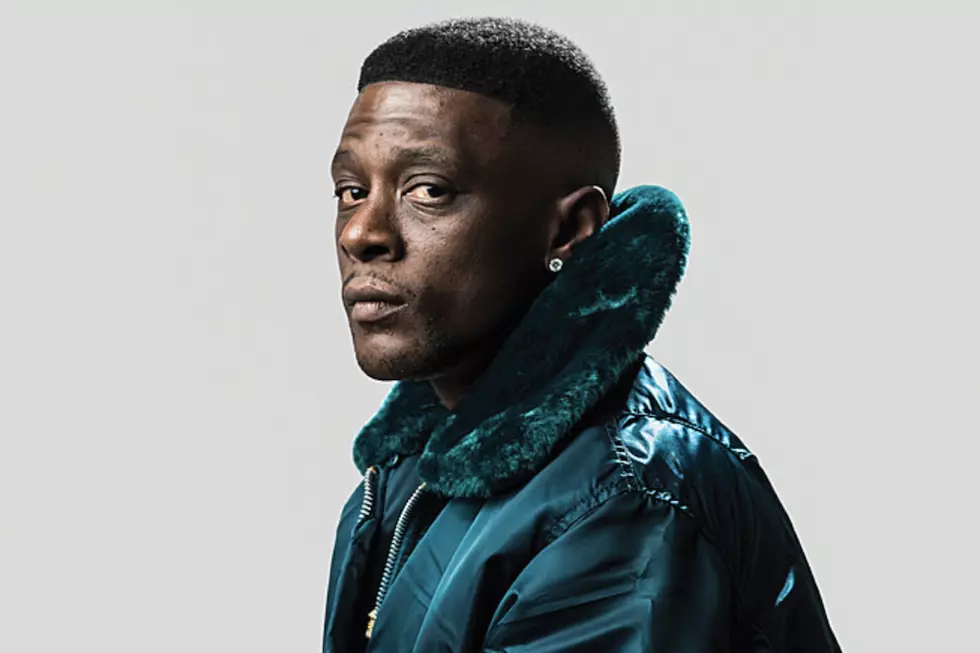 Lil Boosie Is Still Going Back And Forth With The Kappas
Andrew Link for XXL
Yo, I must say that this is the funniest duel I have ever seen online. If ya'll didn't know, the Kappa's came for Boosie last week telling him that he can't rock a Kappa sweater because he's not a Kappa.
This is ironic since they use his song in all their strolls. I've seen it time and time again every Kappa does that stroll dance to Boosie's hit "Wipe Me Down." So now that the rapper wants to show support and rock their frat's letters, they call him out on it? Boosie went live on his Instagram last week with a Kappa who was telling him not to throw their signs. Boosie said: "What ya'll in a Gang?" HA! Then he told the dude to Shimmy & then Boosie got up to try and do the Shimmy….it was hilarious!!!
Boosie do your thang cuz. Sororities and fraternities are just "good gangs" and this lil online beef proves right here most gangs will be very mad that you wear their colors. If the Kappa's don't want Boosie reppin for them, then they damn sure better pick another song to stroll to.
Enter your number to get our free mobile app