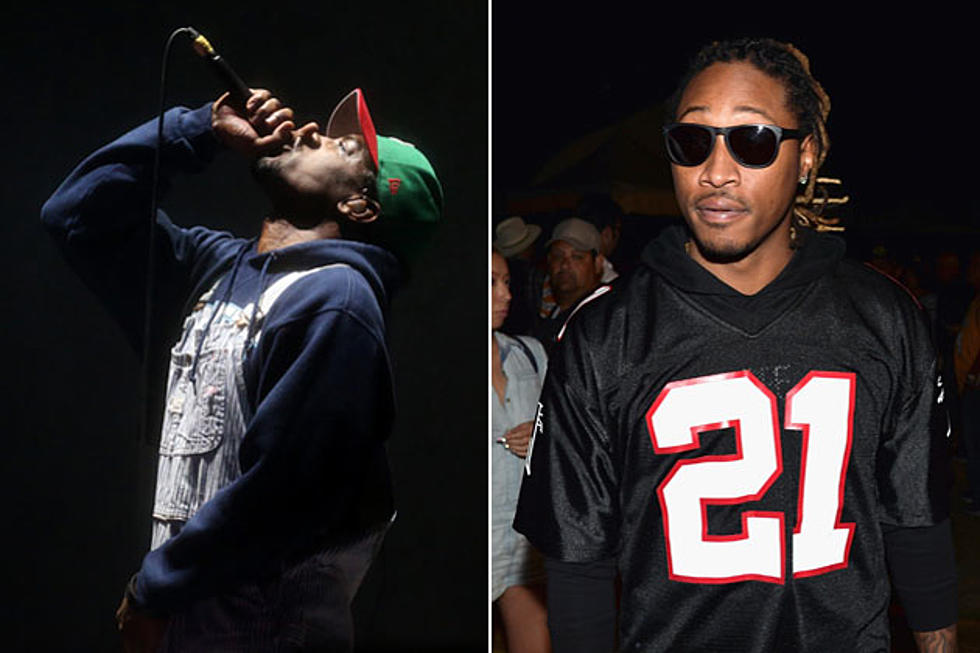 Future Teams Up With Andre 3000 on 'Benz Friendz (Whatchutola)'
Karl Walter/Kevin Winter, Getty Images
With the OutKast name on the tip of everyone's tongues following the group's reunion last weekend at Coachella, Future is adding to the mix with his newly released Andre 3000 collaboration 'Benz Friendz (Whatchutola).'
Off Future's latest LP, 'Honesty,' the two Atlanta rappers take turns on the mic venting about ladies who want the cars, money and other fancy things. "I told that bitch I don't give a f--- about a Benz, bitch / And I don't want no bitch who need to have that kind of friendship," they both deliver on the mid-tempo bouncy track.
While Future and Andre 3000 play off each other's unique rhyming styles, Three Stacks really takes the swearing to another level and manages to curse a ridiculous amount of times.
The two originally performed this track at Coachella over the weekend.
Future's 'Honesty' arrives April 22, but you can stream the album here.
Listen to Future's 'Benz Friendz (Whatchutola)' Feat. Andre 3000