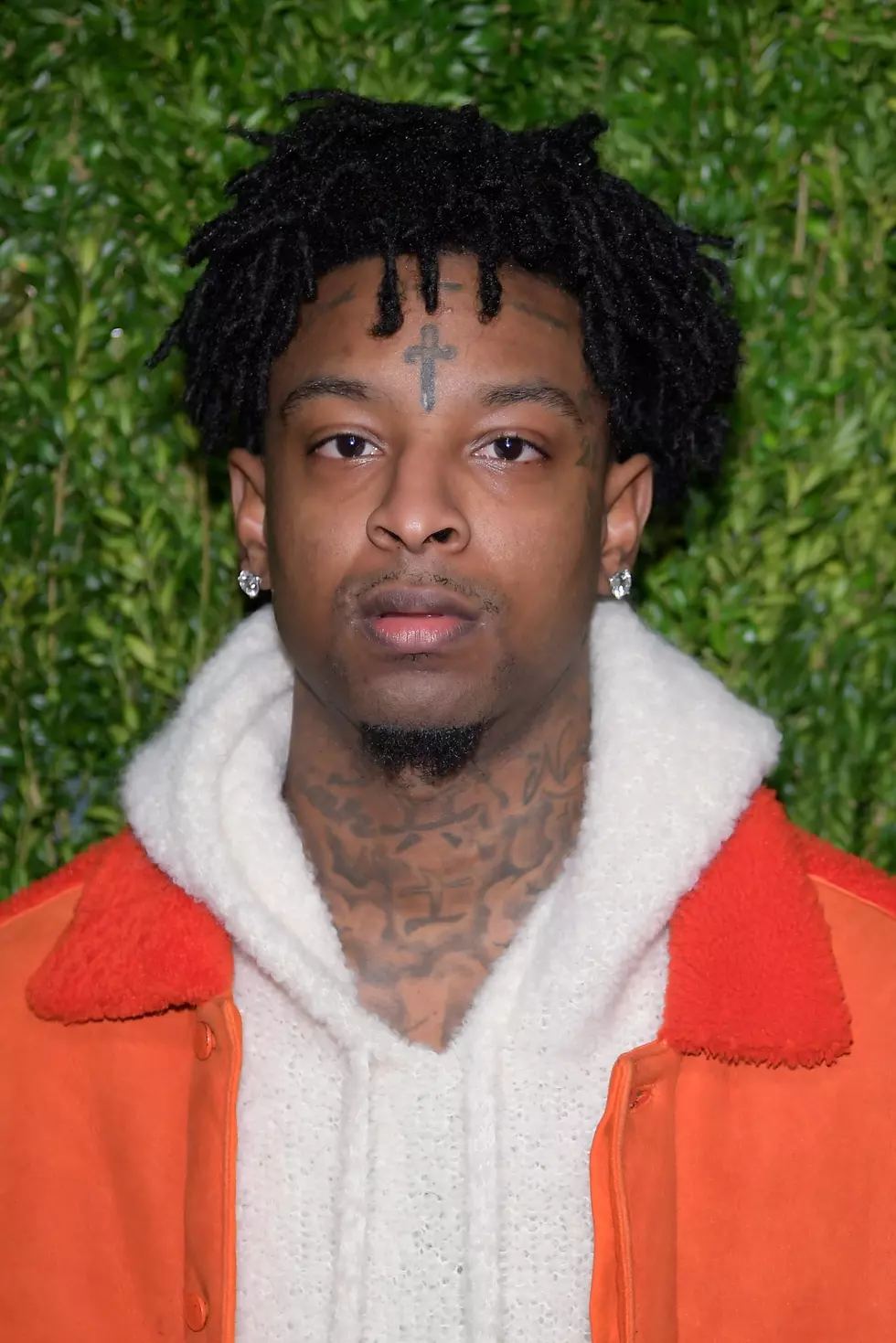 #FlavaInYourEar: 21 Savage is NOT from USA ??!
Getty Images
Atlanta rapper, or so we thought 21 Savage was just recently arrest by ICE.  It's reported by XXL, that 21 Savage, real name Mr. Abraham-Joseph is originally from the UK. He was born on October 22, 1992 in Newham, a borough of London, according to a birth certificate from a registry office in London. He came to the USA on a visitor's visa in 2005 and it expired in 2006 but 21 did not return to the UK.  Lawyers say 21, has not hiding his immigration from ICE, he been an activate resident of Atlanta over 10 years. In 2017, he applied for a U Visa which is still pending. A U visa is a non-immigrant visa that's reserved for "victims of certain crimes who have suffered mental or physical abuse and are helpful to law enforcement or government officials." Back in 2014 the rapper was arrested on felony drug charges but that didn't raise a red flag with ICE. Unfortunately when detain 21 Savage wasn't on ICE radar, they was actually looking for another rapper by the name of, Young Nudy. Young Nudy, 21 Savage and two other men that was arrested one being, Kalil Smith, who was in a different car from Savage driving with an M4 rifle in the floorboard.  Reported from TMZ, 21 Savage was driving recklessly and almost slam into a unmarked cop car, which got him pulled over. 21 Savage was in a red Dodge Challenger that cops say, drove across the sidewalk in an attempt to get onto another street. The cops pulled the car over and ATF agents. During the police search officers found a loaded gun in the glove department of the vehicle and a styrofoam cup containing an unknown substance the center console.
His receiving a tone of support from his music industry friends such as Offset, Cardi b, Wale, and Jayz who recently got him a lawyer to assist with the case. Demi Lovato was one to laugh at a serious situation addressing the 21 savage meme and catch terrible backlash from social media forcing her to quit social media over the issue. Artists Chris Brown and Offset recently just got into a twitter beef in which Chris Brown apply he wants to fight the Migos member Offset.    His managers, Mega Meezy, revealed that the rapper is on lock-down for 23 hours of the day with no TV and only ten-minute phone calls, according to the Time Union. If deported, he faces a ten-year ban on returning to the U.S. currently 21 has three children born in America, it would be sad to see them separated him their father.