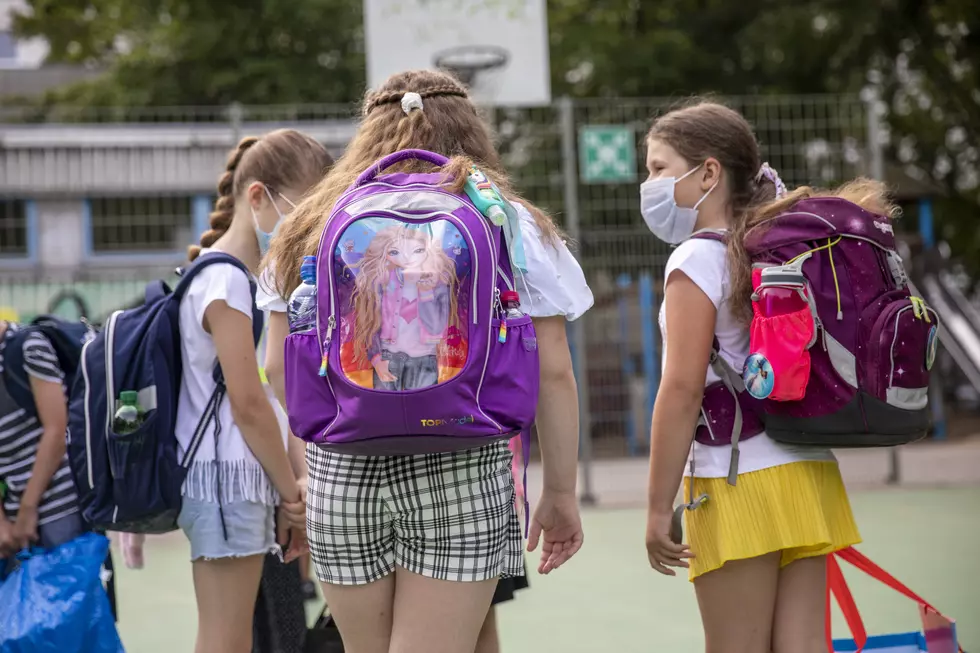 COVID-19 Case Confirmed In Albany School
Getty Images
Parents and students alike were very excited when Governor Andrew Cuomo announced that some New York schools would be able to return to in-person learning in the fall. We learned recently that some schools are heading in the wrong direction.
As of last week, 116 schools across New York State had to close for in-person learning, at least one day, because of COVID-19. Some schools closed for only two days and some closed for as much as five days. Any way you look at it, we've got to be diligent if we want to keep our schools open for in-person learning.
According to News 10, The Superintendent of the Albany City Public Schools, Kaweeda G. Adams, says that there was a positive COVID-19 case that occurred at the Sheridan Preparatory Academy.
The case involves a fourth-grade student who was sent home sick from school on Thursday, October 15. All of the students and the staff who were connected with that fourth-grade class are now in quarantine and all students have shifted to virtual learning.
According to CDC guidelines, the classroom itself has been closed for deep cleaning and must remain closed until the health department deems it safe for reopening.
The other classrooms in the school will remain open, and health officials will continue to monitor every school for the safety of students and staff.
COVID-19 is a lesson to all of us that our actions could have adverse effects on others. We hope that the sick fourth grader has a speedy recovery. Let's look out for each other to make sure we all get through this pandemic in a healthy way!
Enter your number to get our free mobile app
Capital Region Mugshots