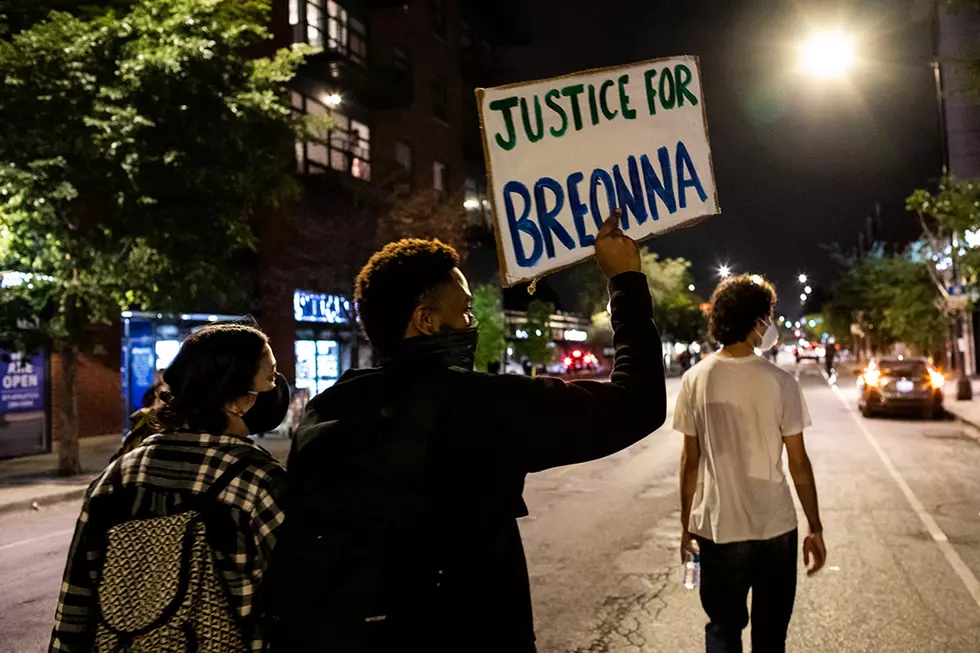 Albany Women's Groups Gather To Support Breonna Taylor
Natasha Moustache, Getty Images
Civil rights leaders and community activists continue to raise their voices in support of Breonna Taylor.  Local demonstrators, led by women, held a demonstration in Albany's Townsend Park over the weekend.
Breonna Taylor was shot in Louisville, Kentucky by police while she was at home, in her bed.  One officer was charged with Wanton Endangerment for the stray bullet that entered her neighbor's apartment, but none of the officers were charged for Ms. Taylor's death.   Since the announcement of the grand jury's decision not to prosecute any officers with Breonna Taylor's death, demonstrations have been happening all over the country.
On Saturday and Sunday, women's organizations gathered to raise their voices in support of women of color, including Breonna Taylor.  Members of The Capital Region Black and Hispanic Bar Association gathered to lead a group of demonstrators at a rally in Townsend Park.
According to Spectrum News, Jennifer Richardson, President of The Capital Region Black and Hispanic Bar Association, gave her perspective of the Breonna Taylor case. She says that lawyers across the country are displeased that none of the officers involved in the Breonna Taylor case were charged for murder.
Ms. Richardson also expressed the importance of voting.  She emphasized the importance of voting locally.  She said, "Know who your DA is, most people have no idea who the district attorney is. These people are elected officials and they are accountable to you and the community and all of their constituents."
A local artist, Rae Fraser, expressed her support through her artwork.  She demonstrated a painting that she created to promote women's empowerment. She said, "I create art so that it doesn't take one of us to die to understand that we are important, and we need to support each other."
It's encouraging to see communities come together to promote camaraderie and support for women of color.
Enter your number to get our free mobile app
Mispronounced Capital Region Towns
"Towns