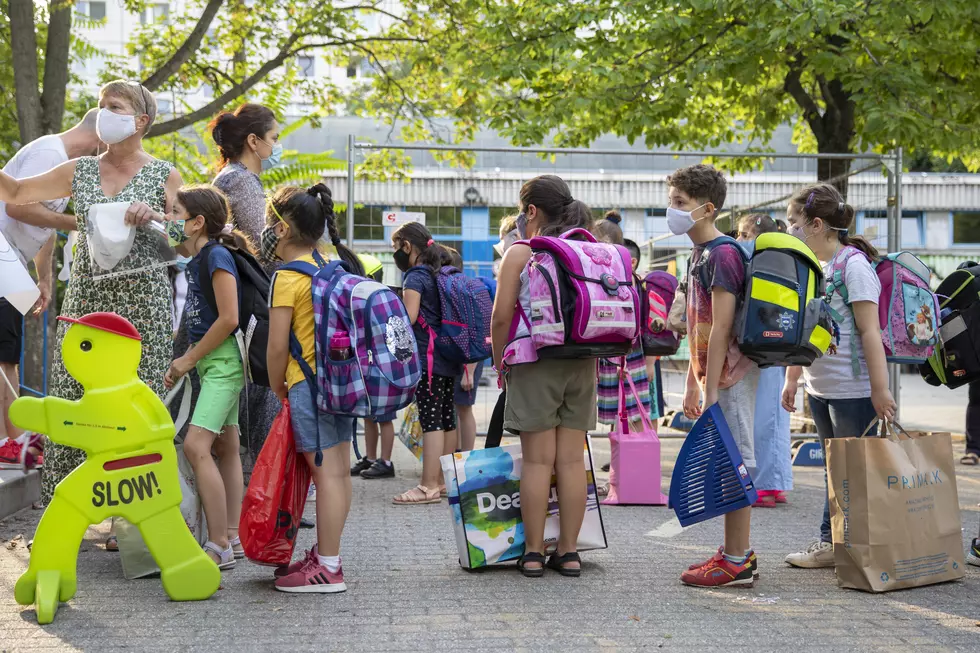 Albany School District Will Resume In-Person Learning
Getty Images
Public and Private School Education has been changed forever.  Due to the COVID-19 pandemic parents and teachers have both opted for remote learning, while others feel the social experience of going to school is just as important as the educational part.
According to WGRB, The City of Albany School District will resume in-person learning on Monday. A major factor in reopening the public schools is that they will be actively testing people who wish to attend in-person learning on a voluntary basis.
This raises a huge question for parents.  Do you feel safe sending your kids back to school for in-person learning? In the scenario that someone tests positive for COVID-19, they will be sent home and have to quarantine. Although by that time they could've already spread COVID-19 to other students or staff. The plan, for now, is to voluntarily test up to 10% of all in-person students and staff. This is a good step into reopening the schools but some parents believe testing should be mandatory.
What do you think? Are you comfortable with the testing being on a voluntary basis? That along with a daily health screening as a precaution seems like it would make people comfortable. Although one of the problems with in-person learning was that small children would get distracted and not want to wear masks. Voluntary screening does nothing to address this problem with in-person learning.
One thing is for sure The United States Educational system will never be the same after the COVID-19 pandemic. Remote learning is also still a viable option for parents who don't feel comfortable with their kids returning to in-person learning. Will your kids return to in-person learning now that on-site testing is available?
Enter your number to get our free mobile app
Mispronounced Capital Region Towns
"Towns