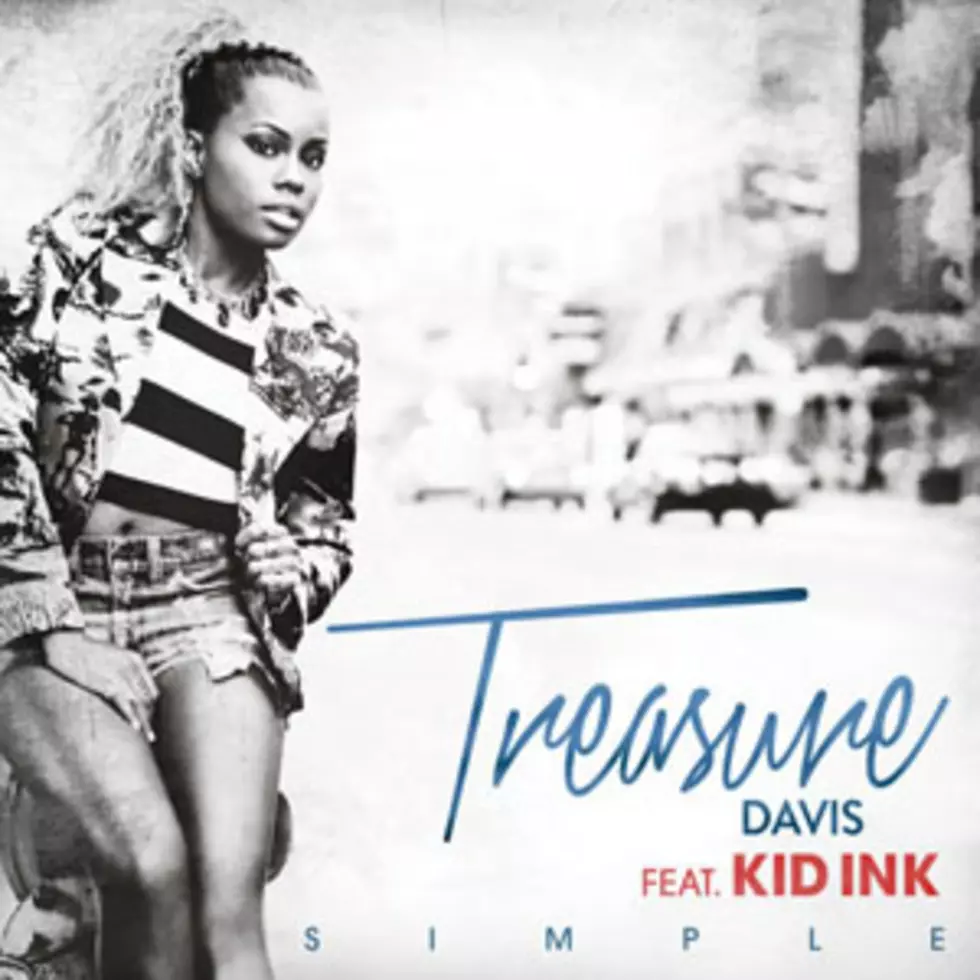 Treasure Davis Kicks Herself for Staying Loyal on 'Simple' Featuring Kid Ink
RCA
In a relationship, there are some women who will instantly kick a man to the curb when he cheats and then there are others who will admittedly let him stay but own the blame. That's the premise of Treasure Davis' new song "Simple" featuring Kid Ink.
On the mid-tempo Pop & Oak-produced track, the R&B newcomer asks herself why she puts up with so much foolishness from her man.
"I really do try but I just can't stop it / Wake up in the morning fixing your omelet / Making myself sick I just want to vomit," she sings before launching into the chorus, which couldn't be more catchier.
"Why the f--- am I so God damn simple, when everything you do makes me resentful / I say I'm done for good, but that depends, though / 'Cause I always end up wanting to kiss you," she sings, with a light and throaty voice that falls somewhere between Erykah Badu and Yummy Bingham.
Kid Ink provides some solid moments with his guest verse ("Don't be so pushy, I ain't no rookie") and plays off Treasure nicely, which gives the duet a throwback feel.
Treasure, a Los Angeles native, got her start penning songs for Chris Brown and singing back-up for artists like Nicki Minaj, Keri Hilson and Keyshia Cole. The RCA Records signee also has a J. Cole collaboration under her belt. No word yet on when she'll be releasing her first album but she's off to a pretty good start.
Listen to Treasure Davis' "Simple" Feat. Kid Ink

See 20 Rappers' & Singers' Yearbook Photos You Won't Believe