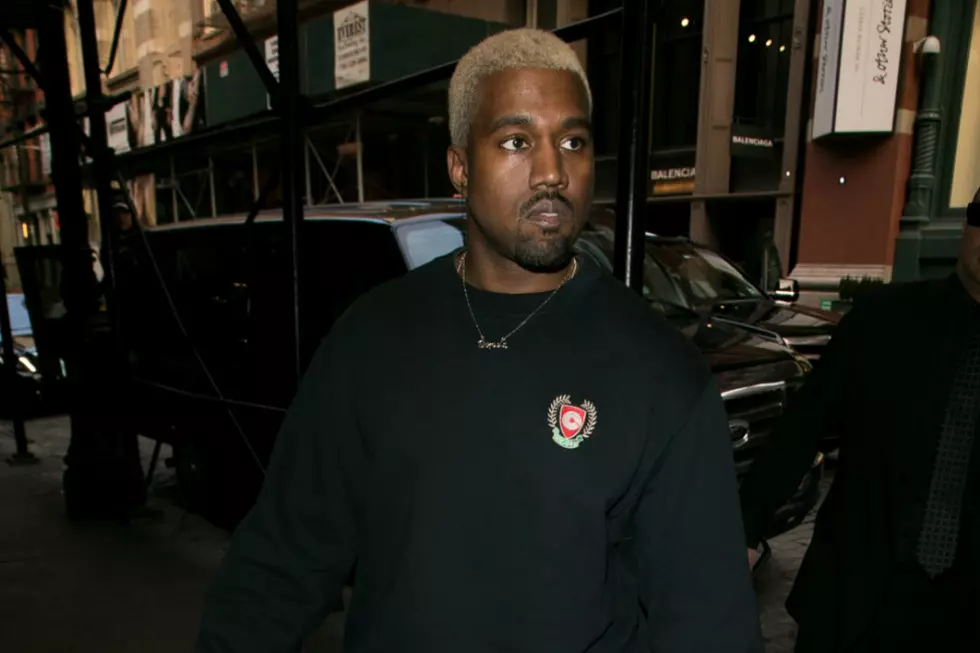 There's a Sculpture of Kanye West Being Crucified in Los Angeles
Marc Piasecki, Getty Images
An L.A.-based street artist named Plastic Jesus created a sculpture depicting Kanye West as Jesus being crucified. The provocative piece, which is titled "False Idol," debuted Wednesday (Feb. 22) on the corner of Hollywood Boulevard and La Brea Avenue in Los Angeles.
The sculpture is part of a recurring series by Plastic Jesus, who unveils such works around Oscar season. Plastic Jesus spoke to The Hollywood Reporter and described the inspiration behind the Kanye piece.
"He's a genius at writing and producing but he's not a God, and that's where we put him. Until there's an issue in his life or a hiccup in his career, then we crucify him," Plastic Jesus said. "We've seen it before with people like Britney Spears or Lindsay Lohan. The same people who put him into a God-like place are the same yapping at his heels for a piece of flesh when something happens."
Plastic Jesus clarified that the piece is not a simple attack on Kanye. The street artist said the imagery is also critical of the media and general public.
"The piece is intended to be as critical of us as consumers and the media as it is of Kanye himself," he explained. "We've created this idol from somebody who is clearly talented."
While this sculpture adds to the negative opinions surrounding Kanye, the Chicago rapper just got some support within the hip-hop community. Murs released a new song called "GBKW (God Bless Kanye West)," which shows love to Yeezy in light of his health scare.
20 of Your Favorite Rappers Naming Their Favorite Rappers