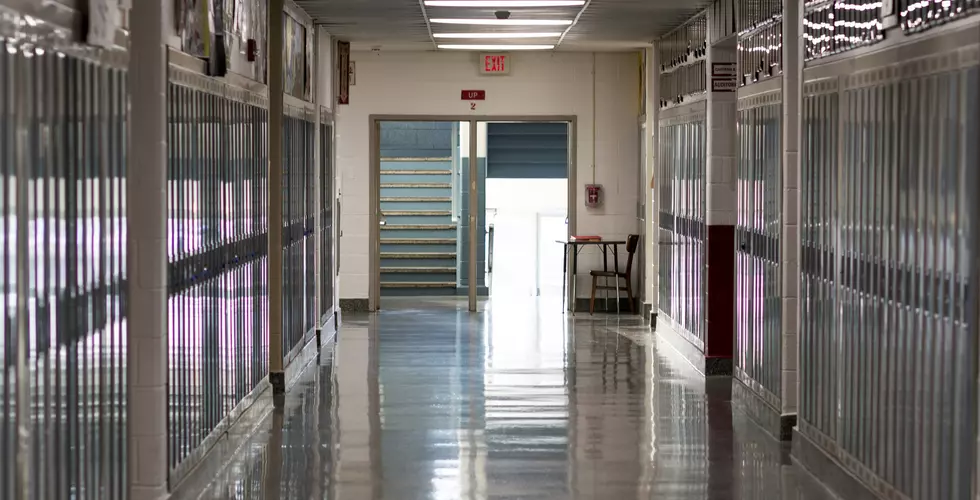 Should Albany County Schools Stay Closed?
Getty Images/iStockphoto
Health officials are really concerned about the holiday travel, and what it could mean for schools amidst the COVID-19 pandemic. Some school districts are choosing to remain closed.
Schools in the region were scheduled to reopen yesterday for in-person learning. Albany School Superintendent, Kaweeda Adams has suspended in-person learning until we can see just how impacted the school district will be. Ms. Adams said, "The city school district of Albany is constantly watching our data. We are looking at the infection rate and how it has impacted the school district."
Albany County Executive Dan McCoy recently made a shocking statement – he wants schools to remain closed after the holiday break. Mr. McCoy acknowledged that he probably made some parents mad with his decision, but he says that he thought about it and he is standing by his statement.
Other school districts throughout the region are choosing to remain open for in-person learning. For example, schools in the North Colonie School District are open for in-person learning.
Dr. Lori Chapman, who is the superintendent with the Watervliet School District, says that she was completely blindsided by that County Executive's statement. She says that local school districts were completely caught off guard because it was the first time they heard that the County Executive wanted schools to go to remote learning only.
Although health officials say that schools are relatively safe for children, no one is really certain. The COVID19 virus is spreading throughout many communities like wildfire. Health officials warn that we are not out of the woods by a long shot. They warn that the darkest days are yet to come.
As parents, we are responsible for making sure that we keep our children safe as possible. With that being said, I believe that parents should have a choice on how they want their children to be taught.
Enter your number to get our free mobile app
Mispronounced Capital Region Towns
"Towns