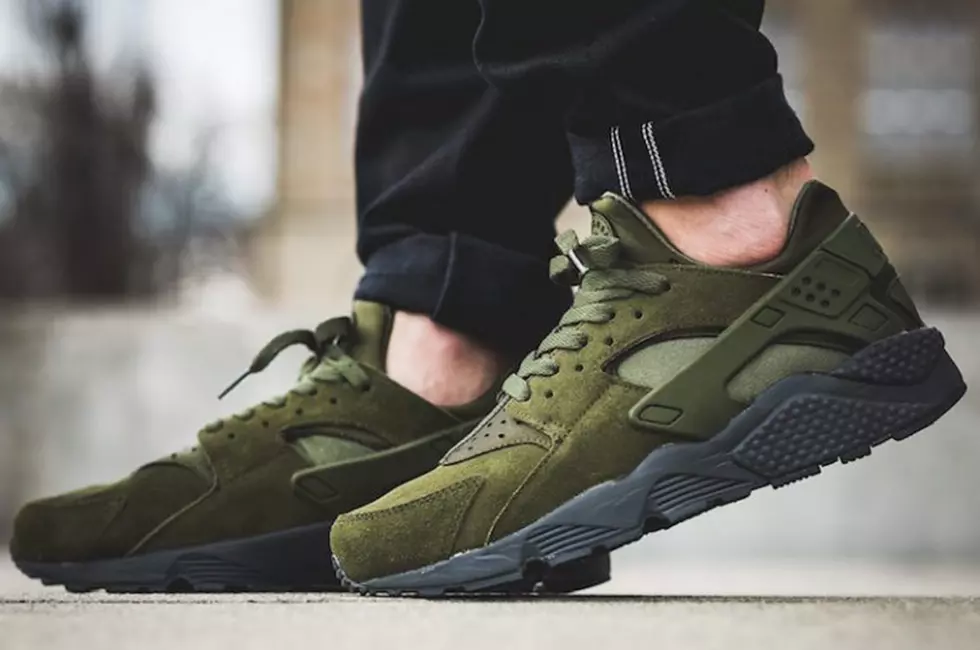 Nike Air Huarache SE Legion Green
Titolo
When Nike brought back the Huarache Runner, they clearly planned to make sure that everyone who wanted a pair could get a pair. The runner refuses to go back into retirement and the sneaker game is all the better for its abundant drops.
The Nike Air Huarache SE is seen here with a legion green suede build that gives the runner a luxurious feel. The dense hue bleeds over to the neoprene so lining and rubber heel support as well. This lush tone is countered by the knobby outsole that the model is known for but this time in black.
You can cop the Nike Air Huarache SE right now at select retailers including Titolo.
The 25 Best Sneakers of 2016
The 25 Best Sneakers of 2016