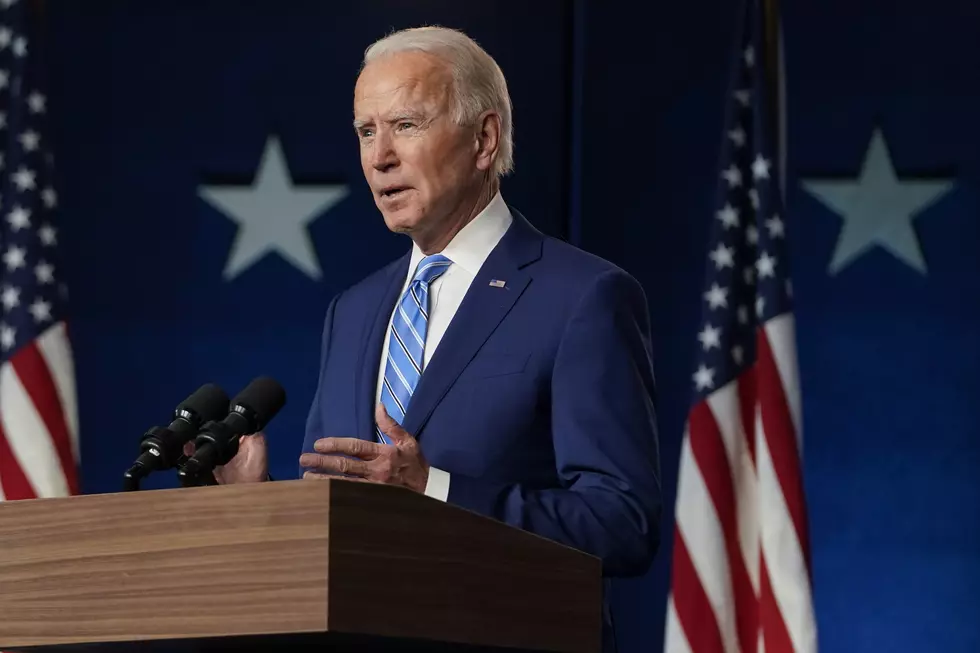 New York Electors Meet To Nominate Joe Biden
Drew Angerer/Getty Images
Even as Donald Trump continues to tout unsubstantiated claims of widespread voter fraud, yesterday it took less than one hour for New York's electors to cast their votes in favor of President-Elect Joseph Biden and Vice President-Elect Kamala Harris.
Just like every other state in the United States, New York electors met to formally elect Biden and Harris as our next President and Vice President. Because New York State is a winner-take-all state, all 29 votes went to the Biden/Harris team.
The Electors met at the Assembly Chamber because it is one of the largest areas available to take safety precautionary measures against COVID-19. All safety measures were put into place with extensive cleaning before the meeting, as well as plexiglass. The Electors maintained social distancing and they wore masks throughout the entire one-hour meeting.
Governor Andrew Cuomo presided as the group's president for the session. Some of the electors included Albany Mayor Kathy Sheehan, former President Bill Clinton, Secretary Hillary Clinton, and Senate Majority Leader Andrea Stewart-Cousins.
As you well know, Hillary Clinton lost the electoral college vote in 2016. Even though she won the popular vote, Donald Trump went on to the Oval Office. Mrs. Clinton spoke out on Twitter today, she tweeted, "I believe we should abolish the Electoral College and elect our president by the winner of the popular vote, same as every other office. But while it still exists, I am proud to cast my vote in New York for Joe Biden and Kamala Harris."
Although New York electors are entitled to compensation, they unanimously agreed to forward the funds to the Robin Hood Foundation.
This is another step that the Biden/Harris team has taken toward Inauguration Day on January 20, 2021.
Enter your number to get our free mobile app
How Capital Region Towns Got Their Names
How Capital Region Towns Got Their Names