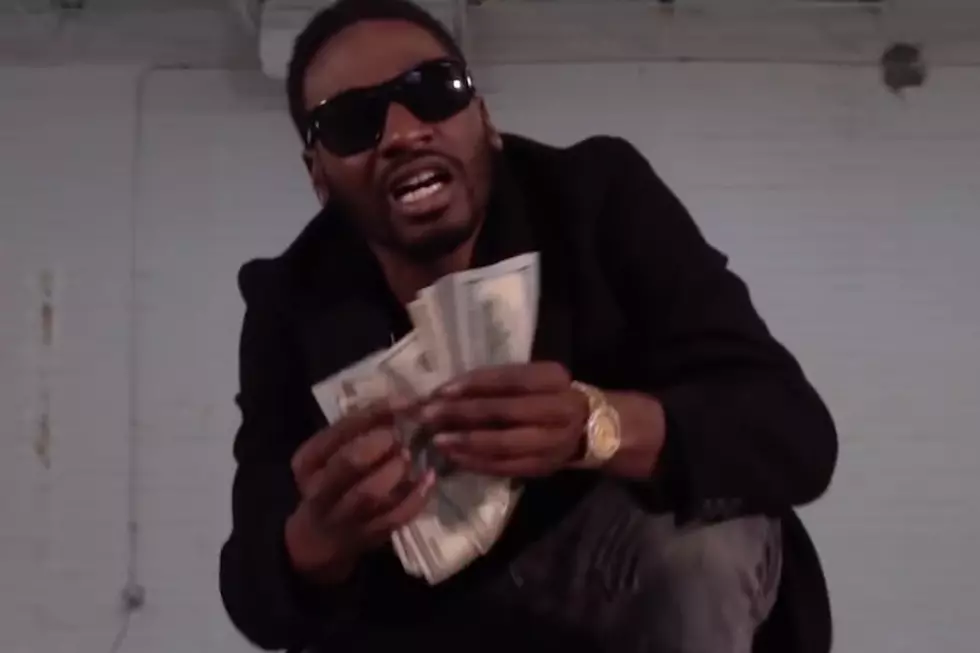 New Police Report Says Bankroll Fresh Might've Fired First in Deadly Shooting
YouTube
Atlanta's WSB-TV has released a video showing the moments leading up the shoot out that claimed rapper Bankroll Fresh's life last year.
Bankroll (Trentavious White) was killed nearly a year ago at Street Execs recording studio in northwest Atlanta. Nearly a half-dozen guns were involved and investigators said it may've been self-defense. The surveillance video obtained by WSB-TV showed White holding an assault rifle.
"Whether or not he was defending himself or the other person defending themselves, that is the question. That's where we are trying to get to the truth," Atlanta police Maj. Adam Lee said. "He had a weapon and he fired that weapon."
In a controversial interview with DJ Vlad in July 2016, No Plug admitted to killing Bankroll Fresh, claiming that he acted in self-defense. Investigators still say that it's unclear exactly what happened that night.
"What you see on the video, even though it might be as clear as day, there might be something more to it than what you're actually seeing," Lee said.
Lee later added, "We just want to get to the truth and sometimes the truth takes time,"
Investigators are also considering additional evidence they discover in the case.
"Because of this information, we have not been able to make a decision by the original deadline. Once we reach a decision, we will notify the families and then the public," Lee said.
Cassius Jay, who produced Bankroll Fresh's "Hot Boy" said his friend was a "good guy."
"He was a good guy and stuff, so I don't feel like I should in a way," he told HipHopDX about the idea of releasing new music. "His family can do it, but I shouldn't be releasing none of his music because they didn't give me the consent to do it. I don't even really try to bring it up to 'em because you know how the industry is right now, so I just was like whatever it was we did, we're just gonna leave it at that and that was 'Hot Boy' and that was his biggest song, so I just wanted to leave it at that 'cause we was real close."
Celebrities We Lost in 2016