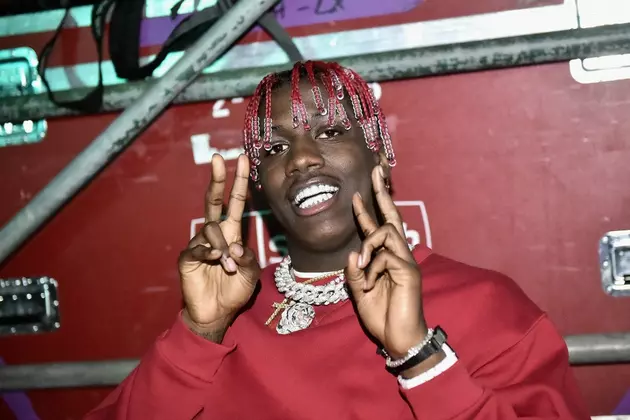 Lil Yachty Loves the 2017 XXL Freshmen, But Questions Their Cyphers
Steven Ferdman, Getty Images
The 2017 XXL Freshmen were finally unveiled earlier this summer, and while fans were sharing their excitement over their favorite artists being chosen, Lil Yachty has some opinions of his own. Even though the Teenage Emotions rapper says he's a fan of the whole class, he does believe that they were lackluster when it came to their cyphers.
Lil Boat speaks on the new 2017 XXL Freshmen in a new interview with Hypebeast, detailing which members of the class he is the biggest fan of. After naming Ugly God, XXXTentacion, Playboi Carti, Madeintyo and Kamaiyah, the "Peak a Boo" MC says that he thinks that all of the Freshmen "bullshitted" their cyphers.
"Of course my favorite is Ugly God. He's my brother, but I love XXXTentacion, Playboi Carti and MADEINTYO," Yachty explains. "I love Kamaiyah, she's like my big sister. Actually, the whole class is fire. I feel like they bullshitted their cypher. I love the people though, they make great music."
If you recall, Yachty was part of the 2016 XXL Freshman class after being picked for the 10th spot. He was joined on the cover by Anderson .Paak, 21 Savage, Kodak Black, Lil Uzi Vert, Lil Dicky, Dave East, Denzel Curry, Desiigner and G Herbo.
Read Yachty's full interview with Hypebeast to see what he has to say about his jewelry pieces, sailing, and much more, and revisit his cypher with Lil Uzi Vert, 21 Savage and Kodak Black below.
See 25 of the Best Hip-Hop Projects of 2017 (So Far)