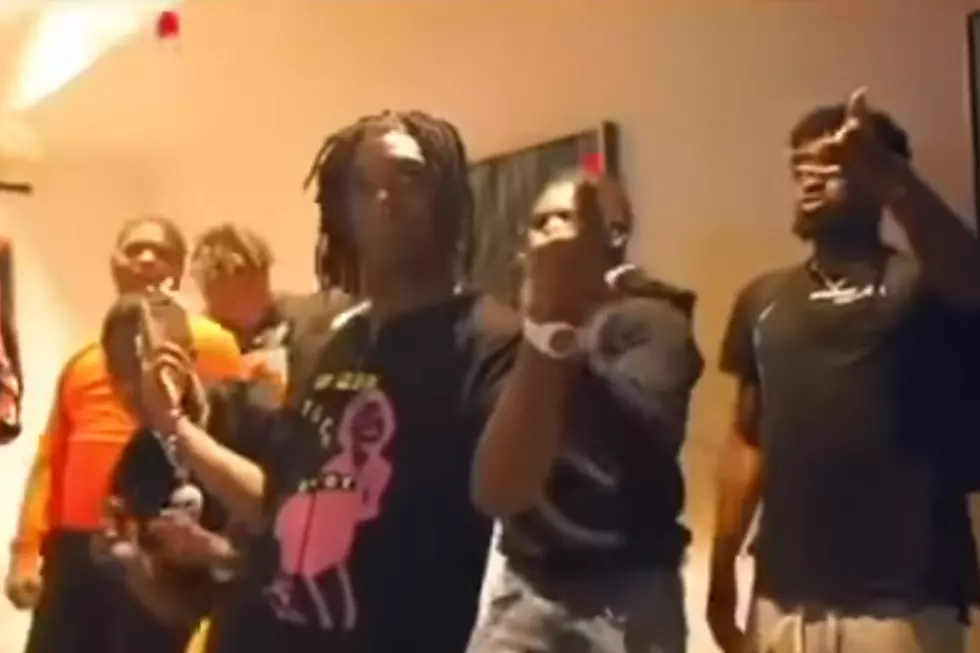 Lil Uzi Vert "Closing It" Video: Watch Rapper and Crew Bust Dance Moves
F4ME SHADOW via YouTube
Lil Uzi Vert can't leave rap alone, the game needs him. Amid a staunch stance that he is retired from music, a video for his track titled "Closing It" hits the internet.
The song is a remix of Tisakorean's "DIP" and the video features viral dance sensation 10K Caash. Shot by JMoney1041, the grainy visual features Uzi and a number of other people busting out dance moves to the lit track.
"I got a Glock, it got a stick, it got a mop like a custodian/I got the sauce, you bitches soak in it," Uzi raps. "I got the sweet aromatic with dope in it/My Patek so wet, it's so clean, put some soap in it/I went in Gucci and I'm closing it/I went in Louie and I'm closing it/You went in Prada and you stole from it."
Earlier this month, Uzi admitted to deleting all of his music, probably out of frustration. "I gotta start over. I really deleted everything. No lie," he said in video clip that surfaced on social media.
Check out the video for Lil Uzi Vert's "Closing It" track below.
See Behind-the-Scenes Photos of Lil Uzi Vert at the 2016 XXL Freshman Shoot