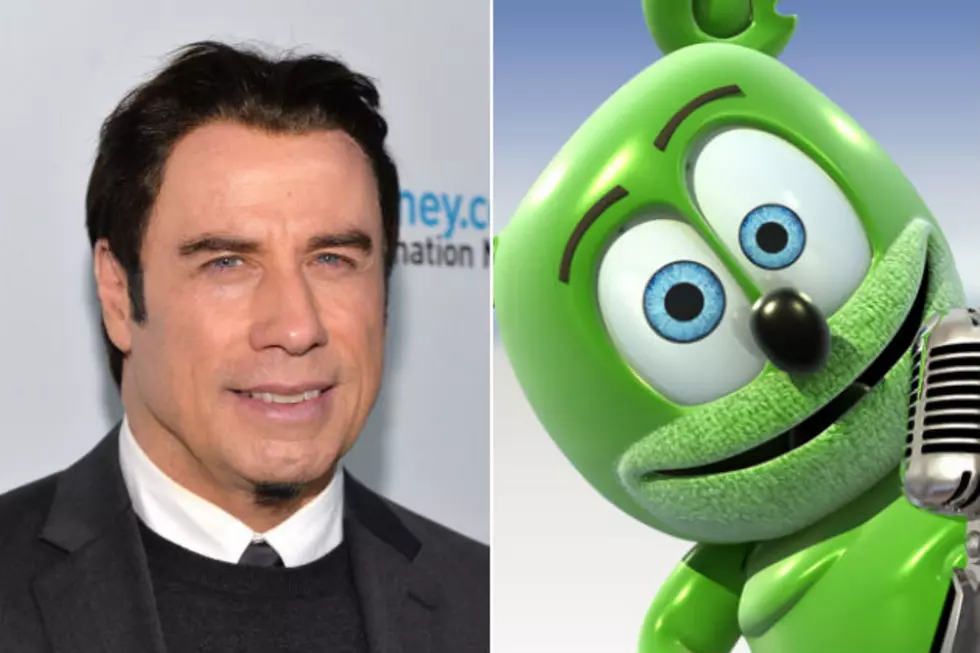 John Travolta Will Play a 'Gummy Bear' Now Because Why Not
Getty Images/Stealth Media Group
John Travolta is now fully immersed in the "Eh, why the hell not?" phase of his career: the actor has signed on to play a Gummy Bear in the upcoming 'Gummy Bear' film, also known as Gummibar in the US. The project is based on the ever-growing and increasingly popular social media phenomenon, according to a press release sent out this weekend.
Maybe we're getting old over here, but we weren't entirely sure what a Gummy Bear was. We thought it was one of those delicious chewy snacks, or maybe that this project was referring to the classic early '90s cartoon show -- but no, it's a colorful social media platform and arcade game that has its very own theme song. According the press release from Stealth Media, Gummy Bear has generated over 3.6 billion downloads since its launch in 2012 and averages 20 million new users each month. So apparently this is a thing.
In any case, John Travolta, who once starred in the 'Look Who's Talking' films with talking babies before Quentin Tarantino blessed his career with a makeover in 'Pulp Fiction,' has been hypnotized by the allure of these statistics (and probably lots of money -- lots and lots of money), and will be the voice of the Gummy Bear in the upcoming animated film.
The 3D animated film will be written by George Gallo, who previously scripted 'Bad Boys' -- because what could be greater than an animated film about a gummy bear from the guy who brought you the dudes who ride together and die together? Oh, right: John Travolta.