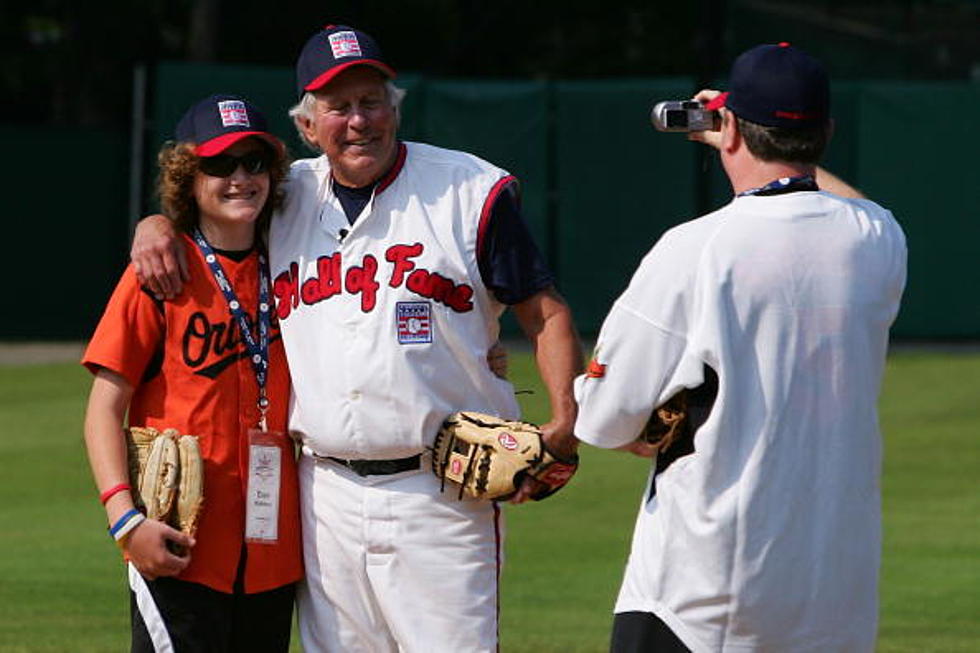 Cooperstown Legend Dies At 86
Getty Images
Brooks Robinson was considered one of the greatest third baseman to have ever played the game of baseball. The Arkansas native became a first ballot Hall of Famer in 1983 and never stopped coming to Cooperstown.
The Baltimore Orioles legend that frequented the streets of the small upstate village died on Tuesday at the age of 86. Robinson was one of the more popular players that traditionally participated in the museum's events over the years. Brooks Robinson the baseball player and the person belonged in Cooperstown.
Robinson played for 23-years for the Baltimore Orioles from 1955 to 1977. He was elected to 15 All Star teams and won 16 consecutive Gold Gloves. Brooks Robinson MVP of the 1970 World Series. He hit .429 with two home runs against the Cincinnati Reds. Old school baseball fans say that Robinson put on the best defensive performance in World Series history that year. Brooks remained one of the most popular Orioles in franchise history.
Over the past four decades, Brooks Robinson became a bit of a regular in Cooperstown. The Orioles icon made it to central New York many summers for the induction ceremony and was a fan favorite in the parade. Robinson also made other appearances and participated in various celebration activities through the Hall of Fame. According to espn.com, following the 1970 World Series, Cincinnati Reds manager Sparky Anderson said, "Brooks Robinson belongs in heaven, not here on the ground, because of the way he plays third base." Rightfully so, he waited a few decades but most likely Brooks is on his way now.
12 Beloved Toys Named Finalists for Upstate NY Toy Hall's Class of '23
Twelve beloved toys were recently named finalists for the Upstate New York-based Toy Hall of Fame's Class of 2023. Which toys do you believe should be inducted?
LOOK: Counties with the most tornadoes in New York
Upstate NY State Park Named Among Best Hiking Spots in America - See Photos
An Upstate New York state park has been named among the best hiking spots in America for 2023. Have you ever explored this incredible terrain?