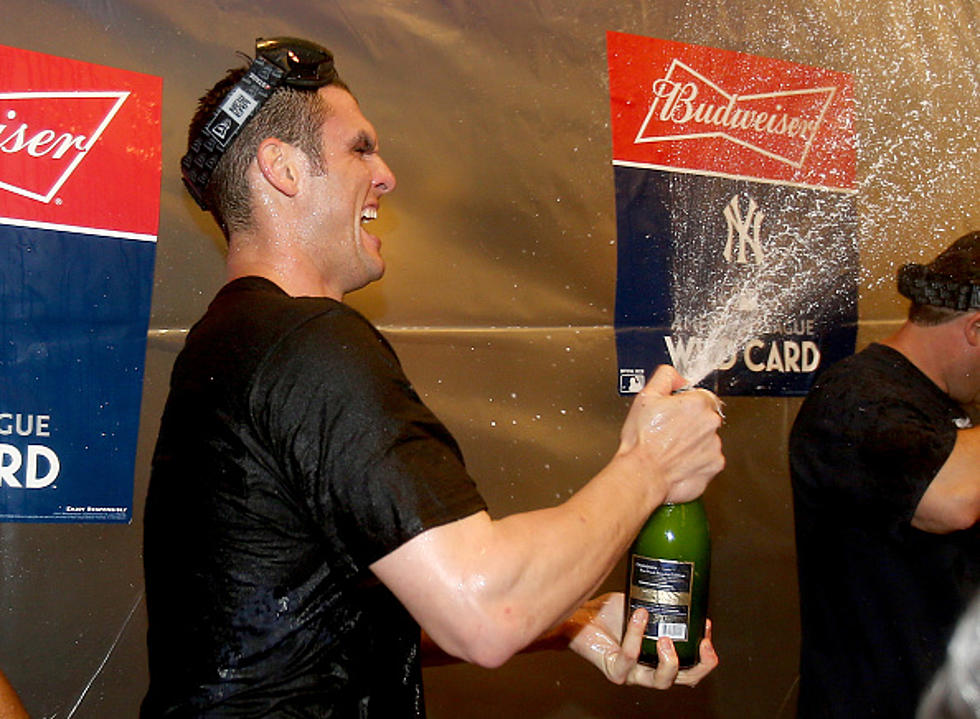 Career Reboot Starts In Troy For New York Yankee Playoff Hero
Getty Images
Greg Bird spent parts of 4 seasons in the big leagues with the New York Yankees. Bird knows the feeling of sending the Bronx Bombers' faithful into hysteria with one swing of the bat, in the playoffs, no less. Now, the former Pinstripe prospect is swinging for another shot at a Major League job.
On Tuesday, Greg Bird joined the Quebec Capitales for his first professional baseball stint since being released by the Yankees Triple-A team, last season. The Capitales were in Troy to take on the Tri City ValleyCats for a three-game stint at Joe Bruno Stadium.
Greg Bird talked to Mark Singelais, who does a terrific job covering the ValleyCats for timesunion.com, about how special it was to go to the post-season with the Yankees. "That whole playoffs was awesome. We had such a fun, young team. It was crazy (at Yankee Stadium). It's electric. Nothing like it, I guess. But Cleveland was great. Houston was great. All the atmospheres are great. People like the postseason. The playoffs are fun." Unfortunately for Bird, injuries plagued his career and the smooth-swinging left-hander never hit over .199 after his 2015 season.
New York released Bird after the 2019 season and he did not play in 2020. After a Triple A stint with Minnesota in 2021, the Yankees re-signed the first-baseman only to release him in 2022. Then Greg Bird took a pause until Tuesday. "I just needed some time," Bird told timesunion.com. "I felt like the last couple of years have been kind of blender-ish and I was just in the mixer. I just needed to take some time, see where I was at as a person, too, and just figure out what my next step was going to be." Well, Bird took his first steps at Joe Bruno Stadium against the ValleyCats this week, going 2 for 8 in his first two games with Quebec. Game 3 was rained out on Thursday. Best of luck to the former Yankee.
Dumbest Driving Moves Seen In New York
You have spoken and these are the dumbest driving moves seen in New York State. Be safe out there.
Upstate NY State Park Named Among Best Hiking Spots in America - See Photos
An Upstate New York state park has been named among the best hiking spots in America for 2023. Have you ever explored this incredible terrain?