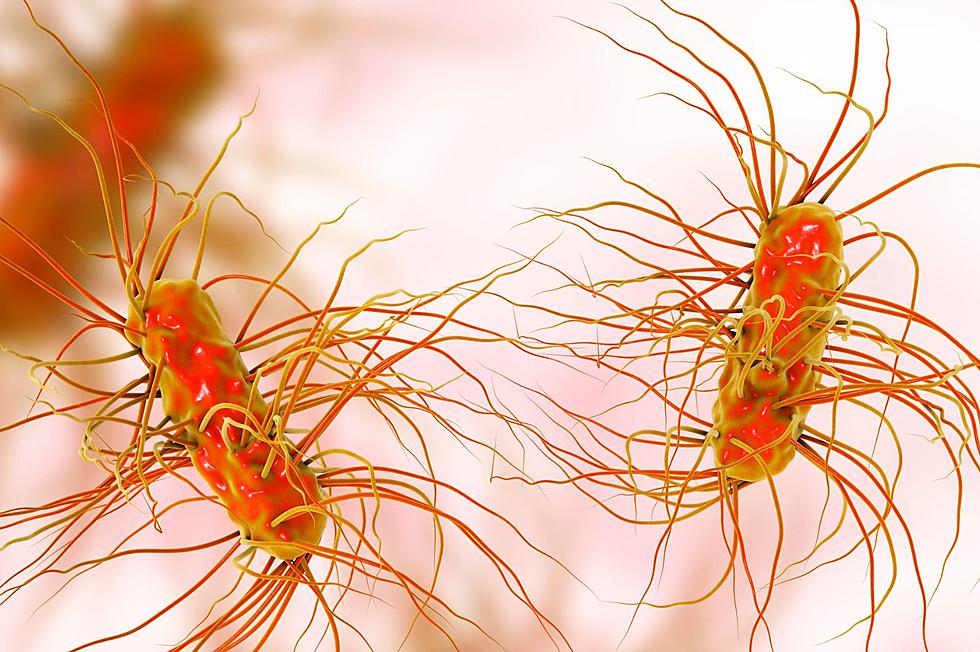 Village in Upstate New York Finds E. Coli Bacteria in Drinking Water
Canva
On September 15, 2023, one out of two drinking water samples tested positive for E. coli bacteria in the Village of Afton.
This finding is considered a violation of drinking water standards and a potential public health hazard by the New York State Department of Health.
The presence of Escherichia coli (E. coli) bacteria in the water indicates possible contamination with human or animal waste, according to the Chenango County Health Department.
Harmful microbes, including E. coli, found in these wastes can lead to symptoms such as diarrhea, cramps, nausea, headaches, and more. It's important to note that these symptoms can also be caused by factors unrelated to drinking water.
SEE ALSO: Upstate NY Is Home to the Second Cleanest Lake in the USA
If you experience any of these symptoms and they persist, it is advised that you seek medical advice. Infants, certain elderly individuals, and people with weakened immune systems may be at a higher risk for health complications.
According to the Chenango County Health Department, the source of the contamination is currently under investigation. Additional water samples are being collected for testing. Once the test results indicate that there is no presence of bacteria, Village of Afton residents will be notified, and the need to boil water will be lifted.
READ MORE: The Tragic Tale of Upstate New York's Most Polluted Lake
To ensure your safety, it is advised that you either bring tap water to a rolling boil and let it boil for one minute and then, allow it to cool before using or, use bottled water that is certified for sale by the New York State Department of Health. The usage of boiled or bottled water is recommended for the following activities: drinking, making ice, washing dishes, brushing teeth, and preparing food.
WOW!! These Tiny Upstate Villages Each Has An Amazing Historical Footnote
Each of the 13 villages on this list has less than 1,000 residents. Still, they all have something worth stopping by for a visit too. Something historic, fun, or just plain fascinating, each is worth a side trip. Visit the Three Bears in Ovid (pop. 602). You won't see that anywhere else in the U.S. Stop and say hello to TV stars "The Beekman Boys" in Sharon Springs (pop. 558). And why is the National Abolition Museum and Hall of Fame in Peterboro (pop.176)? Each of these tiny map dots have a great story to tell.
12 Unknown Upstate New York Monuments With Inspiring Stories Behind Them
Statues, monuments and memorials dot the landscape of Upstate New York by the hundreds. Are you the type that likes to pull the car over and take a look? I am. Here are a dozen fascinating statues that have remarkable, inspiring, and, in some cases, little known stories behind them.