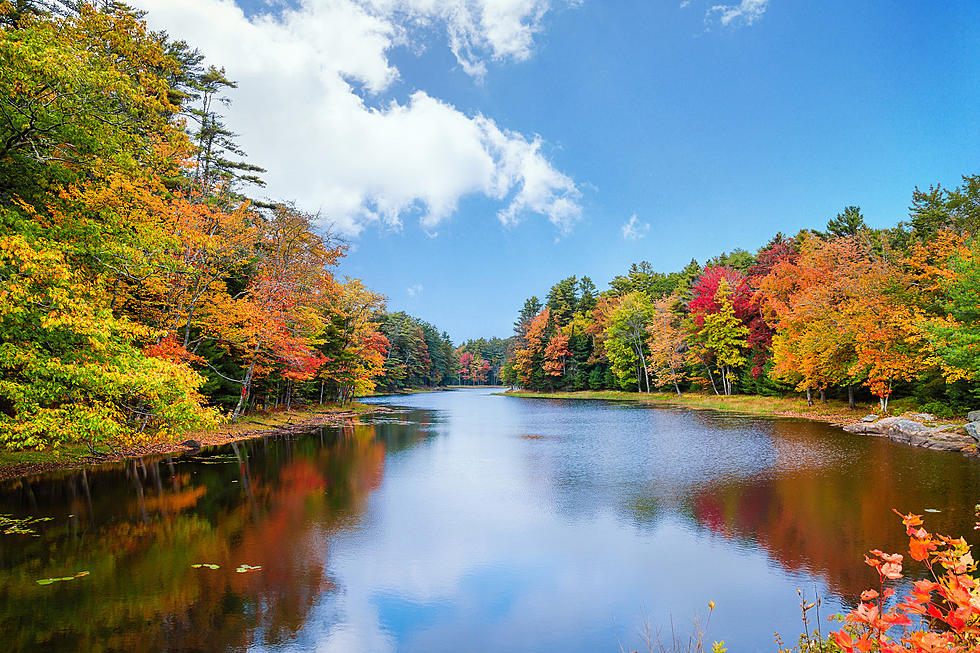 When to Expect Stunning Fall Foliage Around New York State
ThinkStock
Summer will end on Saturday September 23rd. Well that's what the calendar shows. Hopefully summer-like temperatures will stick with us for a few weeks longer. At least, that's what I'd like, but apparently it's not all about me, as my wife tells me time and time again.
Fall can be a wonderful time in Upstate New York and Northeast Pennsylvania. Cooler, less humid days, and the leaves put on one hell of a show. So when will we begin to see the changes in color?
I took a look at the I Love New York website to find out for the 2023 fall foliage report. As of this writing, September 14th, the leaves have begun to turn in some areas of the Adirondack region, one small area in the Catskill region, and a few areas in the western part of the Chautauqua- Allegheny region.
The week of September 13th through the 19th is the first week of the season's report from the I Love New York website. Checking the website - Smoky Mountains, you can see an interactive map week by week of the 2023 fall foliage prediction map from the week of September 4th through the week of November 20th.
Looking at the map for the Southern Tier of New York, the week of September 25th, we should see minimal to patchy color changes, with partial change in Northeastern Pennsylvania (NEPA.)
The week of October 2nd, the Southern Tier should experience partial leaf color changes, and NEPA will be near peak. The week of October 9th, the Southern Tier of New York will be near peak and NEPA will be at peak.
The week of October 16th, the Southern Tier will be at peak and NEPA will be at past peak, and the week of October 23rd, the show should be over for the year, as the leaves come tumbling down.
Enjoy the changing of the colors this fall. Hopefully with the wet and warm summer we had, it will be quite a show!
13 Incredible Places To Visit At Least Once In New York's Southern Tier
13 Incredible Places To Visit At Least Once In New York's Southern Tier
Upstate New York City With The Rudest People
Cities In Upstate New York With The Rudest People