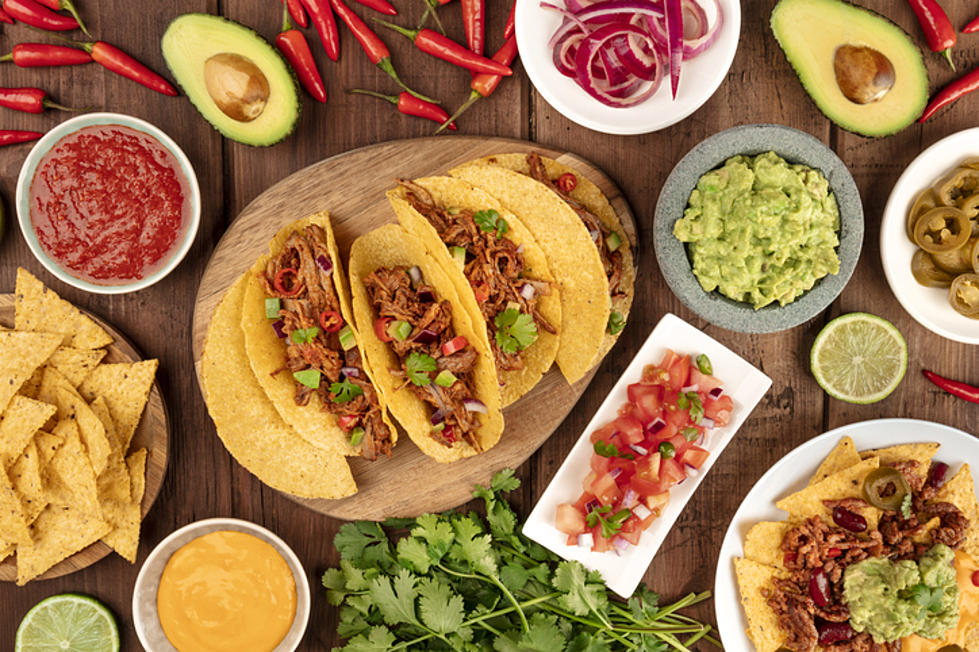 It's National Taco & Vodka Day
Getty Images/iStockphoto
Did you know?! The perfection combo is celebrated today! It's National Taco & Vodka Day.
There are going to be several Mexican restaurants offering specials in the area along with a few bars participating in this special day. You want to check with your nearest location and see if they are participating in this frenzy.
Taco Bell, of course, is the front runner coming out with a "gift set" for that special taco lover. For $5, get four tacos – two Crunchy Tacos and two Nacho Cheese Doritos Locos Tacos, and you can order a gift card to cover the set here.
I was expecting Chipotle to come out with something but I guess they aren't participating. However, you can sign up for their rewards here and after you make your first $5 purchase you can get free chips and a guac.
What's your favorite kind of taco? Vodka drinkers, where are you? Sound off in the comments and let us know which places you'll be hitting for Taco & Vodka Day.