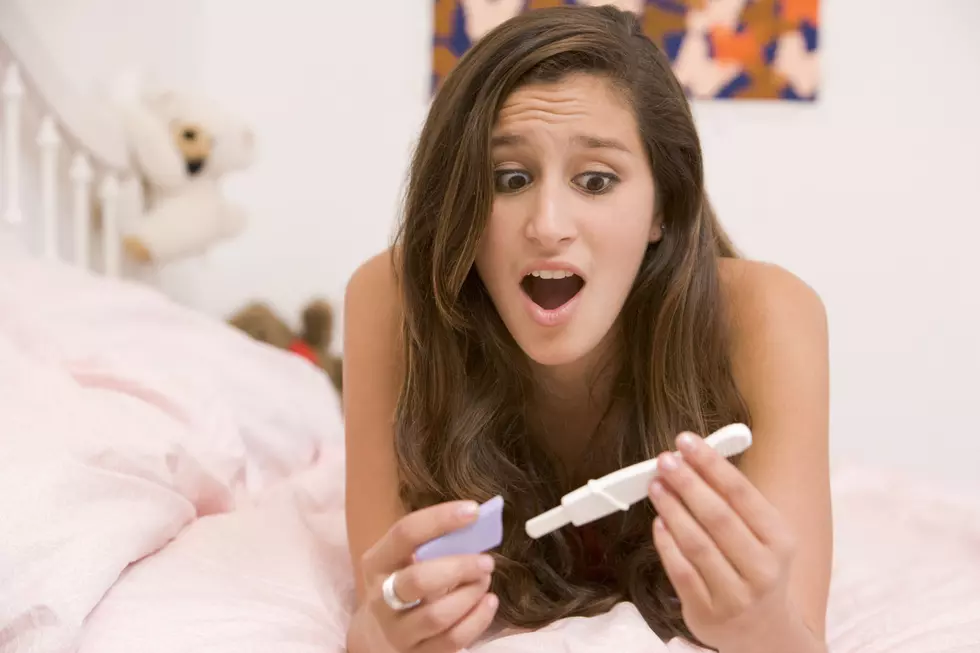 Hot Topic : I'm Pregnant But Don't Want To Tell My Husband
Getty Stock / ThinkStock
Another Day Another Hot Topic question. This woman wrote in today because she is pregnant but debating on whether she should tell her husband. Here is what she wrote.
"Dear DJ Supreme
I really need some advice and I'm hoping that you can help, but first let me tell you a little bit about myself.
I'm a 43 old married woman with two wonderful children. When we first married I only wanted one child, but my husband convinced me to have two and I have to admit that he was right. My second child, a boy, completed our family.
My husband and I are extremely hard-working people and we get along great. We both have good-paying jobs and we both take care of our lovely home together. I don't keep any secrets from him and he doesn't keep any secrets from me, but I'm not sure that I can continue being totally honest with him at this point.
Recently I haven't been feeling too well, I thought maybe it was something that I had eaten or maybe I was getting the flu, but it's not that simple. Last week I went to the doctor and he told me that I am seven weeks pregnant. I am so devastated because my youngest child is 10 already and I certainly don't want to start over. As I said earlier, I only wanted one child and now I will potentially have three.
My dilemma is, should I tell my husband that I'm pregnant? I am so torn I don't know what to do. I've never held information from my husband before, but if I tell him that I'm pregnant I know that he will want me to have it. I'm 43 years old and I already have two children and I really don't want to have to start over again. What do you think I should do?"
This sounds so selfish in my opinion. On both sides, the husband would be selfish for making the woman have a child that she doesn't want. The wife would be selfish for keeping a secret like this from her husband. That is part of the sacrifice you make when you get married it's not all about what you want. Also, another concern, if she does have the child, is will she live with resentment towards the child.
I think she should tell her husband and make a decision based on what both of them want. I think the guilt of keeping something like that away from her husband would eventually lead to other problems in the relationship. Trust me once you start lying and keeping secrets it becomes a pattern, and a child is a huge secret.
What do you think? Let's discuss send me a message in the Hot 991 app and we will chat this afternoon. If you have a Hot Topic you would like to discuss send me an email djsupreme@hot991.com
25 TV Shows Rocked By Major Controversies
LOOK: TV Shows Rocked By Major Controversies