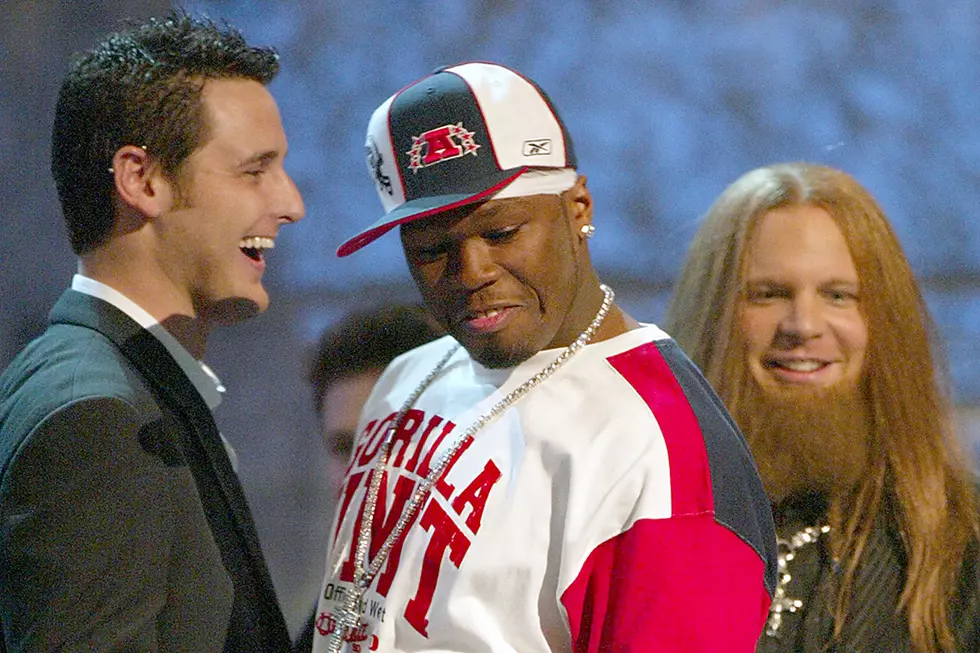 10 Biggest Rap Snubs in Grammy History
Frank Micelotta/Getty Images
In 2017, hip-hop made history by surpassing rock to become the most consumed genre in the U.S., which served as further evidence of the culture's undeniable influence on the world as we know it today.
While rap artists may be embraced by the mainstream and be used as a conduit for brands to appeal to the public, just a few decades ago, that was certainly not the case, with many failing to recognize rap as a legitimate art-form or genre.
One institution that was slow in giving hip-hop its respect during its formative years was the Grammy Awards, which would go years before putting the genre on common ground with artists from genres like rock, pop, and country when deciding the nominees for the most prestigious categories.
Over the years, the Grammy committee has made strides towards fully accepting and respecting hip-hop on its artistic merits, with artists like DJ Jazzy Jeff & The Fresh Prince, MC Hammer, Tone Loc, Arrested Development and others earning nominations or taking home trophies.
However, the road hasn't come without its fair share of bumps and controversies. One major gripe that members of the hip-hop community have had with the Grammys throughout the years is its apparent bias against the culture and overlooking the ground broken within the genre, leading many of rap's biggest stars to be robbed of their deserved critical success or accolades.
This Sunday (Jan. 28), the 60th Annual Grammy Awards will take place at Madison Square Garden in New York City, and is headlined by a slew of the most popular artists in urban music, with the likes of JAY-Z, Kendrick Lamar, Childish Gambino, Logic, Lil Uzi Vert, Cardi B, Rapsody and other talent set to take the stage or in the running for many of the more coveted awards to be given that night.
The hip-hop community's presence at this year's Grammys is a reminder of the progress made, but we would be remiss not to acknowledge those who missed out on getting their flowers in the moment that they could smell them.
To remind fans of the Grammys' checkered past with rap, The Boombox highlighted 10 of the most egregious hip-hop snubs in Grammys history.