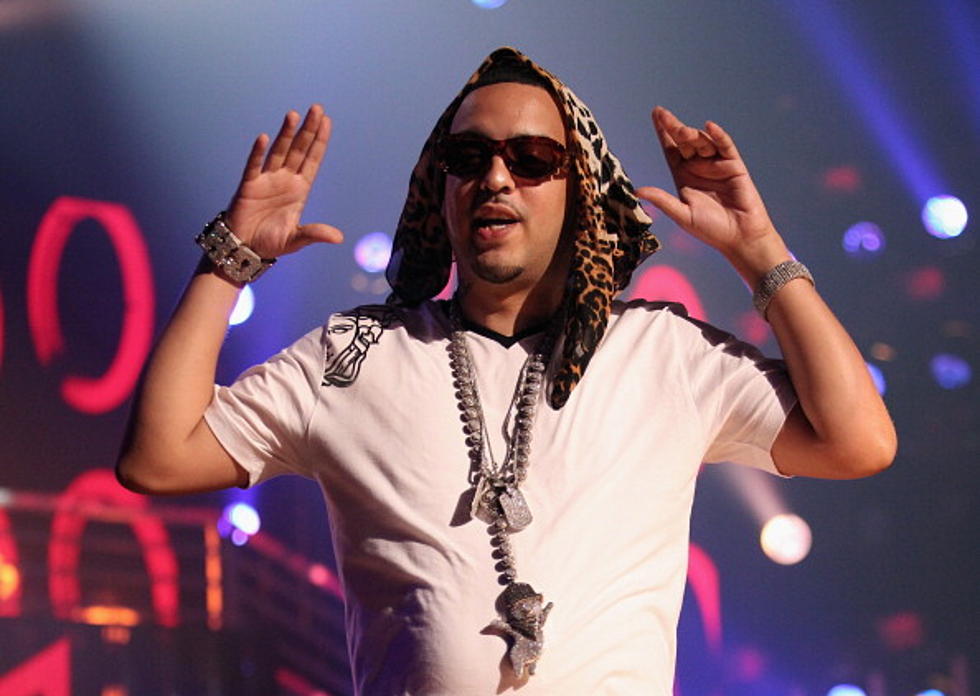 French Montana – Style Icon?
French Montana's elite fashion sense has been confirmed by GQ magazine. You can check out the full interview with GQ below:
GQ: When did you become obsessed with Versace?

French Montana: As soon as my money got right enough to buy Versace. I have been a fan of Versace for so long, watching people like Biggie, Puff, Jay-Z. I've been collecting them for a while now.

GQ: Most of them are silk, bright pink or yellow, have flowers and angels on them…

French Montana: Yeah.

GQ: But they're still super "Hip-hop." Why?

French Montana: Rappers make something hip-hop. Like when Biggie wore the yellow one, the one that I wore for Summer Jam, he made it hip-hop. And when he wore the Coogi sweater, he made that hip-hop. Whatever rappers wear is cool to people.

GQ: You pay homage to Biggie a lot but how would you classify your style?

French Montana: I like colorful stuff. I like wearing stuff that nobody is wearing. That's why I wear the bear hat. I'll wear the whole mink. You wear the animal, but you don't wear the head. I'm wearing the head this time around. It's just like how I took the silk shirt game to another level and went and got the scarves—looked like King Jaffe Joffer out there. You know?

GQ: What would you tell someone who wants to get into the Versace game?

French Montana: I give the best advice and buy dumb s---. Like somebody will make money and they'll be like, "Yo, man. I don't know what to do." I'll be like, "Man, go buy some real estate." Go open up a liquor store because everybody loves to drink. Then I turn around and buy a Rolls Royce Ghost. I just want to spend $30,000 at Versace. I just bought a Maserati.

GQ: Do you think that the silk Versace shirts and the scarves wrapped around will ever be a huge trend? Will it ever make the pages of GQ?

French Montana: I guarantee it will. You give it a couple of months.

GQ: A couple months?

French Montana: Yeah, give it a couple months.

GQ: So, like the December issue of GQ?

French Montana: Um, I would say like the beginning of next year.
Here's a look at Frenchie at his finest: