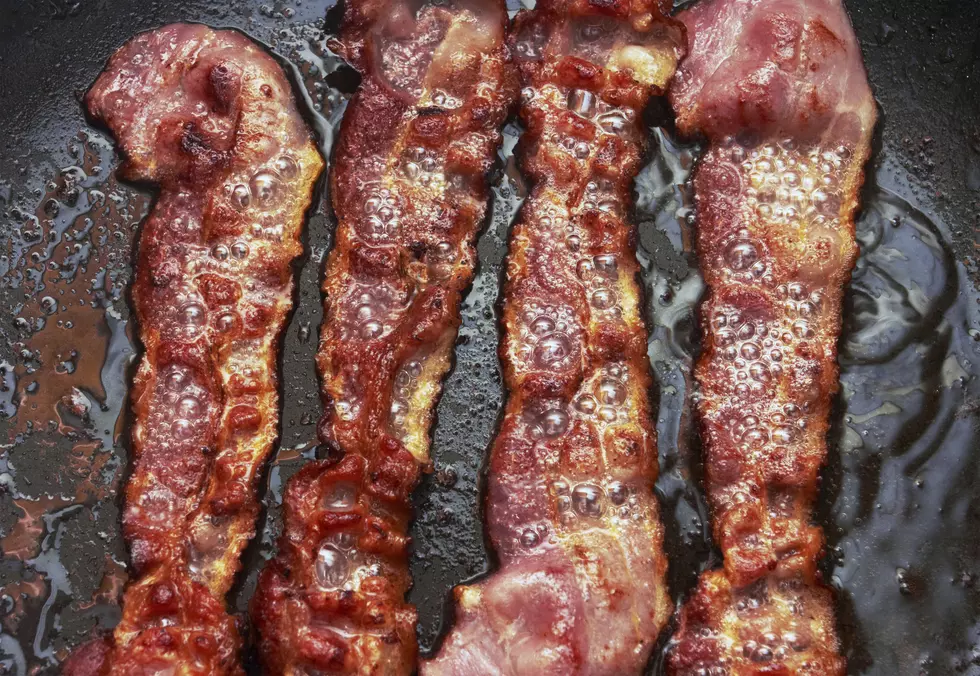 Bag of Bacon Among New Items on Coffee Chain's Menu
Thinkstock/Volodymyr Krasyuk
But seriously, bring on the bacon.  And the Irish Crème.  Because Dunkin' Donuts has some new menu items happening, and I am here for it.
For starters, with St. Patrick's Day coming up, Dunkin' Donuts has brought back the Irish Crème flavor.  Yes, I am guilty of having already tried this and I enjoyed every sip (though I did have to go light on the flavoring, I'm not a fan of coffee that's too sweet).
Next up, you'll have the ability to 'Power Up' with Dunkin'.  They are bringing back their Egg White Bowl, and a Sausage Scramble Bowl.  No donut? No bagel? No problem.
My favorite addition being advertised on their menu?  The new 'Snackin' Bacon'.  Straight up bacon in a bag for you.  Seasoned with sweet black pepper seasoning.  Because why not? It's bacon!  You can read more about the menu changes and additions here.