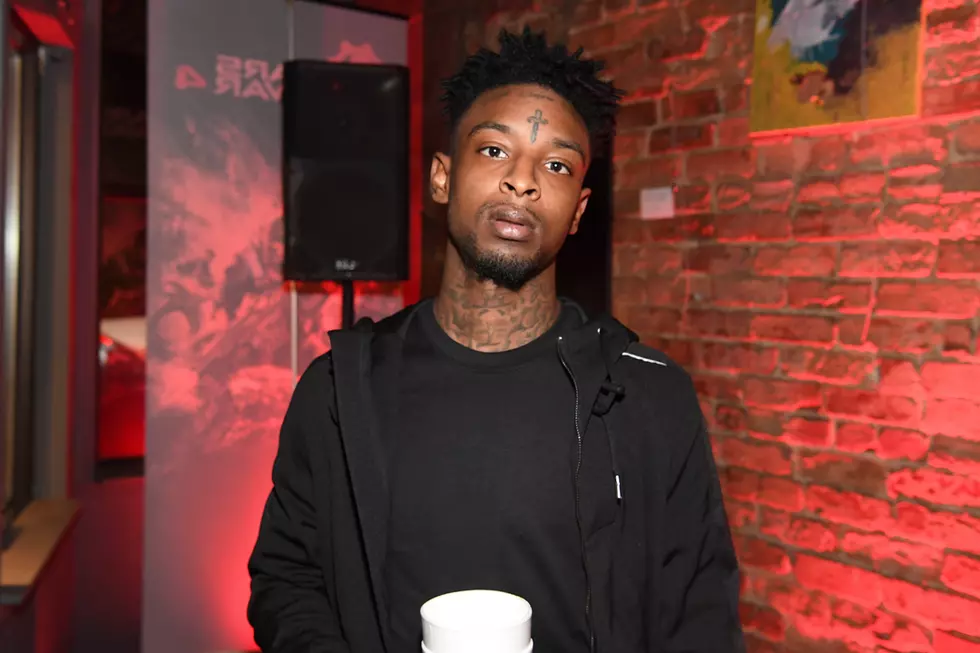 21 Savage Practices at the Gun Range
Paras Griffin, Getty Images
Anyone thinking they can pull up on 21 Savage has another thing coming as the rapper puts his aim on display at the gun range in the above video. 21 has hit the range in the past, using pistols and other high-powered weapons, his accuracy clearly coming with practice.
Earlier this month, 21 announced that he had signed a deal with Epic Records. "I ain't wanna just sign on some straight business shit," he said of inking a deal with L.A. Reid, who was a big fan of "No Heart." "I wanna sign to someone who believes in me and understands me." About a week before announcing the new deal, 21 received some validation from the RIAA, as "No Heart" off his Savage Mode mixtape was certified platinum, joining his Future collab "X."
The ascending rapper and his recent accolades has the hip-hop world buzzing, his Savage Mode 2 one of XXL's most anticipated releases of the new year. There's no timetable for when to expect the project, but 21 said back in November that he and Metro Boomin' have another 20-30 songs recorded.
Just last week, 21 dropped new music in the form of "Sauce Savage," a collaboration with SosaMann and Sancho Saucy. Prior to that, Young Thug previewed an upcoming song he has with 21, the two recently wrapping up their HIHORSE'd tour together. Thug had previewed the track before, while participating in the Mannequin Challenge back in November.
Catch footage of 21 at the range up top with a previous visit captured just below.
21 Famous Athletes Get the 21 Savage Tattoo