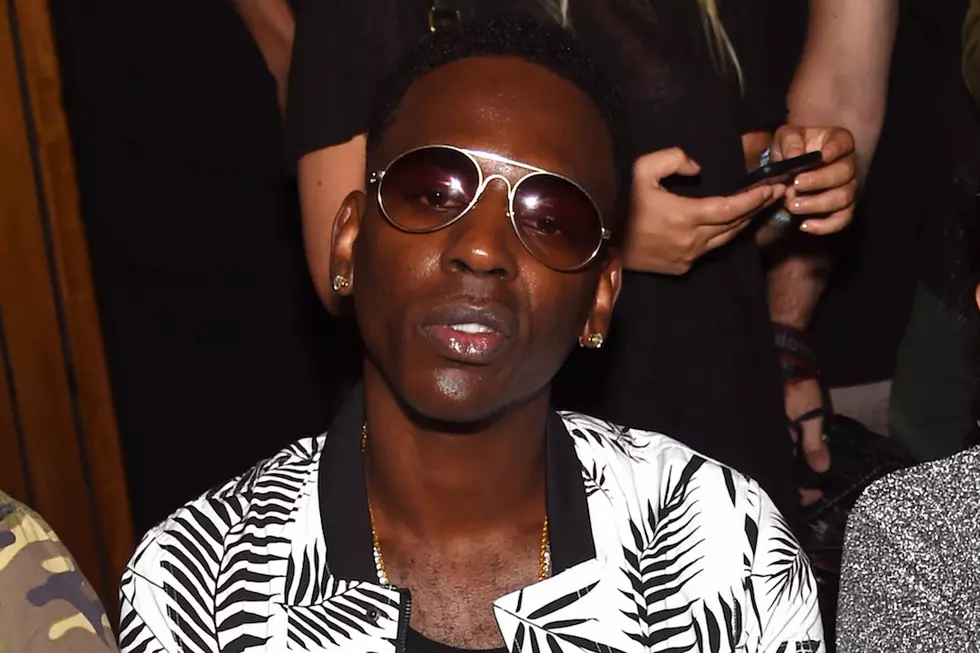 Young Dolph's SUV Shot at Multiple Times in Charlotte, Rapper Responds
Jamie McCarthy, Getty Images
Young Dolph's SUV was reportedly shot at multiple times in Charlotte, N.C., on Saturday night (Feb. 25).
According to WBTV, the shooting happened around 6:39PM near an apartment complex. Police say that 100 rounds were reportedly fired during the incident. A couple of vehicles were hit as well as multiple apartment units. Luckily, no injuries have been reported.
The police investigation is still ongoing.
Dolph, as well as other entertainers, are in town to perform at events related to the CIAA Weekend. There's no official word if Dolph was actually in the vehicle at the time of the shooting.
Dolph did respond to the incident on his Twitter account today (Feb. 26). He simply tweeted, "U loose."
The Memphis rapper is probably referring to his rap rival Yo Gotti whom he has beef with. Dolph just released a video for "Play Wit Yo Bitch," which features him chastising Yo Gotti look-alike.
Meanwhile, folks on Twitter are posting memes about the shooting. There have been unsubstantiated reports that Young Dolph was actually inside his bulletproofed SUV when it was shot up 100 times; but he walked away unscathed. Check out some of the memes below.