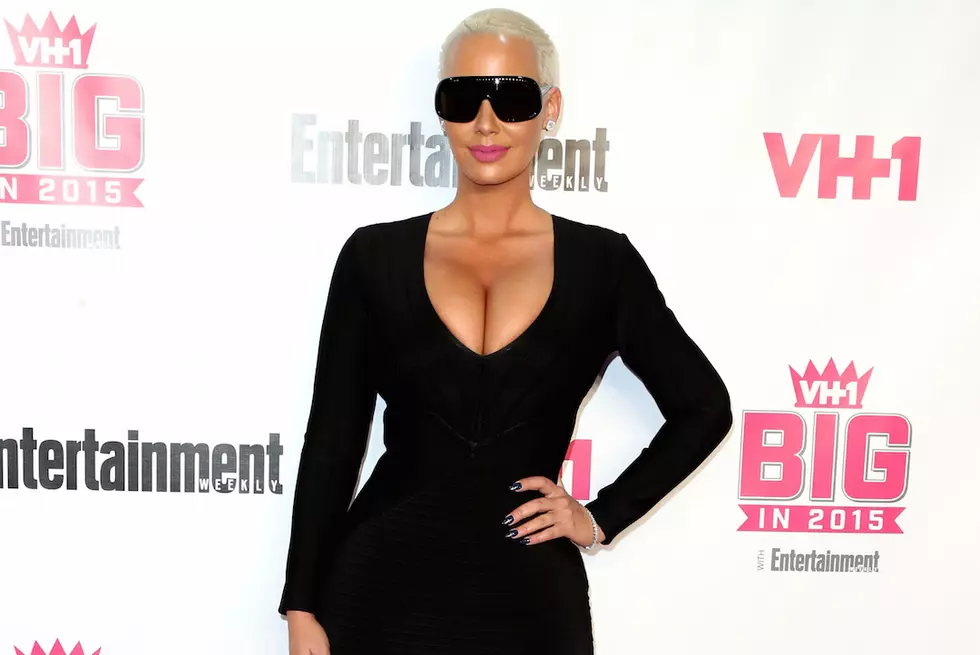 Amber Rose: Kevin Durant & I Are Not Dating
Frederick M. Brown, Getty Images
Amber Rose is denying rumors that she and Kevin Durant went out on a date.
Rumors have been floating around this week implying that Amber Rose and Kevin Durant were out on a bate because they were both spotted at The Nice Guy in L.A. together. Amber Rose quickly shot those rumors down, saying that they were not on a date at all. According to her they both just happen to run into each other at the same restaurant and said hello like "normal human beings."
Either way, aren't Amber Rose and Wiz Khalifa reportedly focusing on their relationship? That may be true seeing as how Amber and Wiz chose to celebrate their son's fourth birthday together. The formerly married couple chose to have a house party and they even had Batman costumes to match. Also in attendance to the birthday backyard bash was Blac Chyna & former NBA player Lamar Odom.