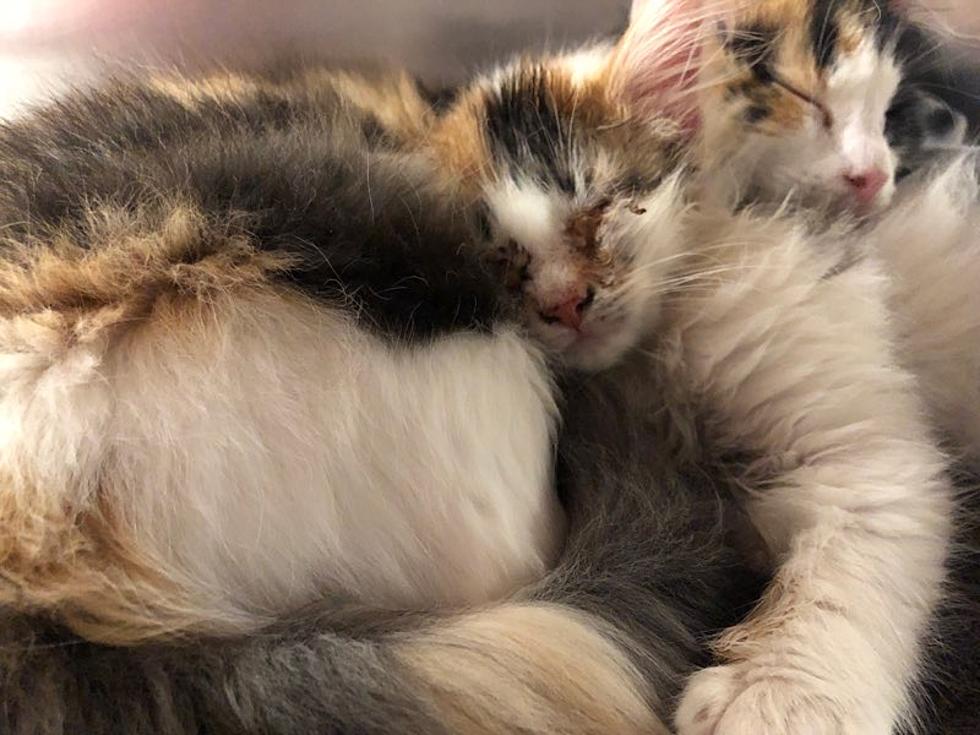 Who Abandoned Over 20 Sick Kittens at Mohawk Hudson Humane?
Mohawk Hudson Humane Society Facebook
Around 7 o'clock Saturday night a neighbor saw three women unload and discard over 20 kittens and cats in front of the Mohawk Hudson Humane Society in Menands. The shelter was closed at the time, but along with the neighbor, surveillance video caught the act.
Apparently the cats were unloaded in a dog cage, followed by several cardboard boxes full of kittens. There were also reports that the women The kittens were said to be cold, frightened and sickly. There are also reports that the trio were seen simply throwing loose cats from their SUV, scattering them across the parking lot.
After the neighbor let someone on the staff know what they saw, several employees returned to the shelter and worked well into the night to get the cats safe and cleaned up.
The shelter reminds people if they need help with too many pets, just reach out.
If you find yourself in over your head with cats and kittens, call or email us. We will make an appointment for you to bring them in. We offer low cost, sometimes free, spay/neuter and vaccinations. admitting@mohawkhumane.org
Mohawk Hudson Human is going through their surveillance camera video to try and identify who did this. In a statement on their Facebook:
Yes, they are cute kittens, but what happened last night was a violation of law. It was selfish and it was inhumane.
Anyone interested in adopting one or more of these kittens should reach out to the shelter at 518-434-8128 or via their website at MohawkHumane.org.
[CBS 6]
Can These Animals Predict Weather?
Folklore or forecast? You be the judge.