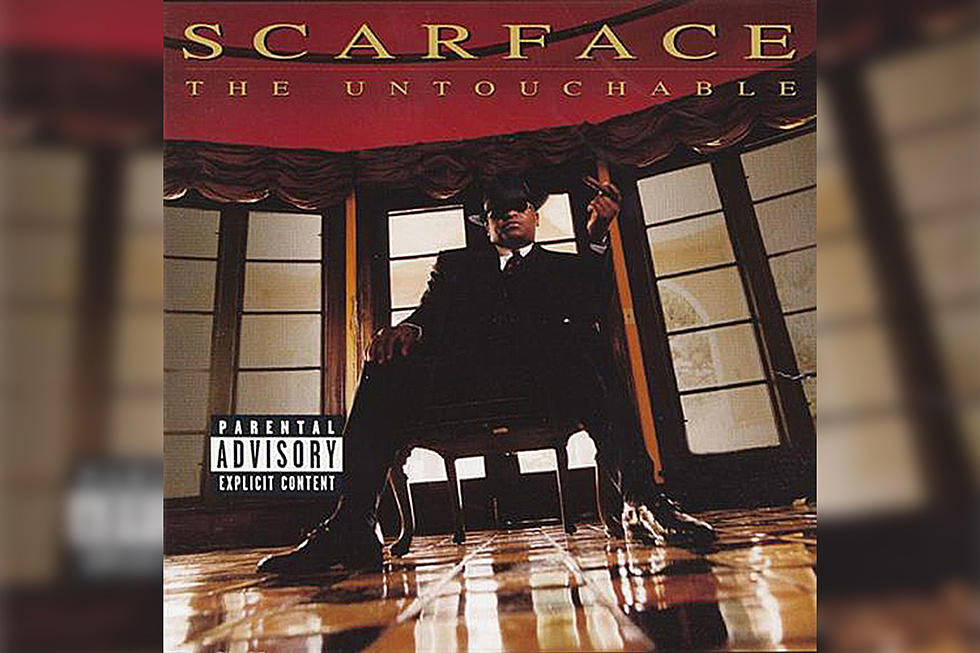 Scarface Drops 'The Untouchable' Album—Today in Hip-Hop
Rap-A-Lot
On this day, March 11, in hip-hop history...
1997: Scarface had built himself up as a reputable source for good ole' funky Southern hip-hop by the time he dropped his album, The Untouchable, on March 11, 1997. But the sonic scope he provided fans with on his fourth studio LP was beyond any other musical offering he had served up at that time. The 12-track record was a shining moment in Scarface's discography. With features from the likes of Tupac Shakur, Daz Dillinger, Ice Cube, Too Short and Dr. Dre, the Houston-bred MC infused his own sound with some G-funk for good commercial measure but still managed to dazzled with witty lyricism on his own terms.
On songs like "Faith" and "For Real" Scarface made it a point to drop knowledge on issues of racism, poverty, and revolution. On tracks like "Smile" featuring 2Pac and Johnny P, the heavy bass, distorted intro and competing bars of the rappers caught the attention of fans and drove the issues of corrupt government and America's drug problem home.
The Untouchable was a success because 'Face, while being a staple of the South and leader of the Geto Boys, wasn't afraid to branch out musically but still managed to uphold the H-Town sound he'd helped to craft. When the album dropped, it debuted at No. 1 on the Billboard 200. This was Scarface's first No. 1 debut. By May of the same year, The Untouchable was certified platinum by the RIAA. Twenty years later, The Untouchable remains Brother Mob's stand out masterpiece.
See 65 Hip-Hop Albums Turning 20 in 2019