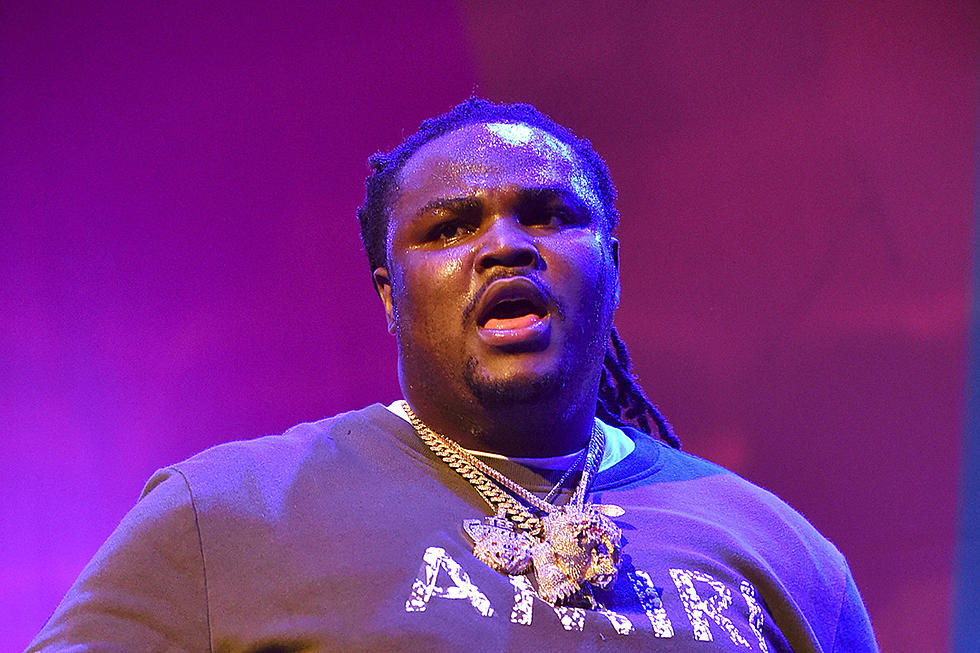 Tee Grizzley Reportedly Arrested for Parole Violation
Aaron J. Thornton, Getty Images
Tee Grizzley appears to have run into trouble with the law. According to an Aug. 26 report from Click On Detroit, the Michigan rapper was arrested for parole violation on Aug. 23. While details of the arrest are scarce at the moment, the "First Day Out" rapper would have been released from his parole on Oct. 18, 2018.
According to the city of Detroit's offender search, Grizzley's "assigned location" is at the Detroit Reentry Center, a facility adjacent to the jail that holds "parolees, parole violators, probationers and prisoners." XXL has reached out to the rapper's parole officer. Grizzley's publicist chose not to comment on the incident.
Grizzley's parole originally began on Oct. 18, 2016 after serving a sentence for a string of robberies at Michigan State University. The rapper was charged with second-degree home invasion for his role and sentenced on Sept. 30, 2015 to a minimum of one year and six months to a maximum of 15 years.
Although it's unknown what Tee Grizzley did to violate his parole, some of the conditions of his parole include not changing residence, not leaving the state, not possessing or owning a firearm and no contact with any gang members or gang activities.
We'll provide more details as they become available on his alleged arrest.
63 Hip-Hop Artists Who've Gone Gold in 2018