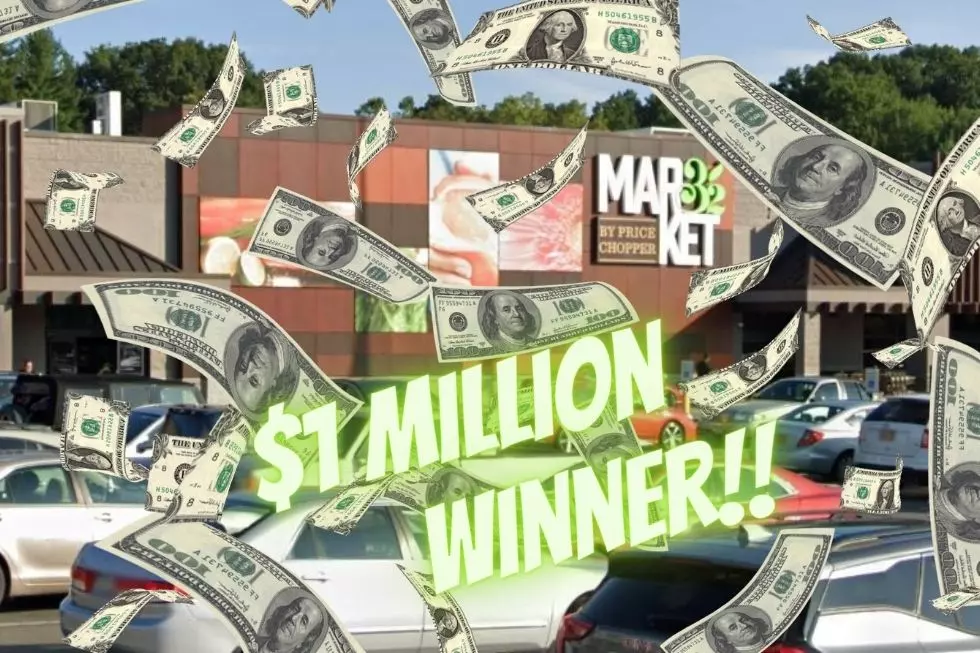 Rensselaer County Has $1Million Scratch-Off Winner! Sold at Price Chopper
Google Maps-Canva
There is a new millionaire (before taxes of course) in Rensselaer County. The Troy man won on a scratch-off game that he purchased at a Price Chopper.
Where was the $1 Million Scratch-Off Ticket Sold?
The $1 Million scratch-off ticket was purchased at the Price Chopper Market 32 at 716 Hoosick Street in Troy. It was bought through one of the New York Lottery vending machines. The ticket was purchased for $5.
What New York Lottery Scratch-Off Ticket was the Winner?
The winning scratch-off ticket was a five-dollar, New York Lottery's X Series. It was a 25X scratch-off game that wound up being worth a cool one million dollars. According to the New York Lottery website, there were two outstanding top prizes still available on the X Series: 25X ticket.
Who is The Big Winner?
Edward Sherman of Troy won one of the top prizes in the New York Lottery's X Series: 25X scratch-off game. I love Edward's attitude too.
When he claimed his $1 million he said,
You have to believe it can happen!
Mr. Sherman decided to take his prize as a one-time lump sum. He received a payment of $546,840 after the state takes its cut.
Here's an Interesting Fact About Scratch-Off Tickets in New York State
In the year 2020-2021, New York Lottery scratch-off tickets generated $4,231,742,980 in total sales. Rensselaer County school districts received $32,880,603 in New York Lottery Aid to support Education in the year 2020-2021.
$5 Million Scratch-Off Winner in Latham!
Just recently there was a $5 million scratch-off winner at the Hannaford Supermarket in Latham Farms. That jackpot was from a Set For Life ticket where the winner would get $5000 a week for life or $5 million. The winner chose to take a lump sum of $2.8 million.
Stunning $3.5 Mil Modern Saratoga Mansion w/Wine Cellar, Lap Pool & Outdoor Oasis
This is a gorgeously modern custom home that sits on over 14 acres. There is a designer chef's kitchen with top-notch appliances along with a beautiful center island and open dining room. There is also a custom bar and wine cellar. The basement features a home gym and an indoor lap pool. The backyard is the coolest part of the property. It really is an outdoor oasis. It has a heated saltwater pool, stone patio, outdoor kitchen, fire pit, and custom stone fireplace. It is a short drive to the Saratoga Race Course and Lake George.