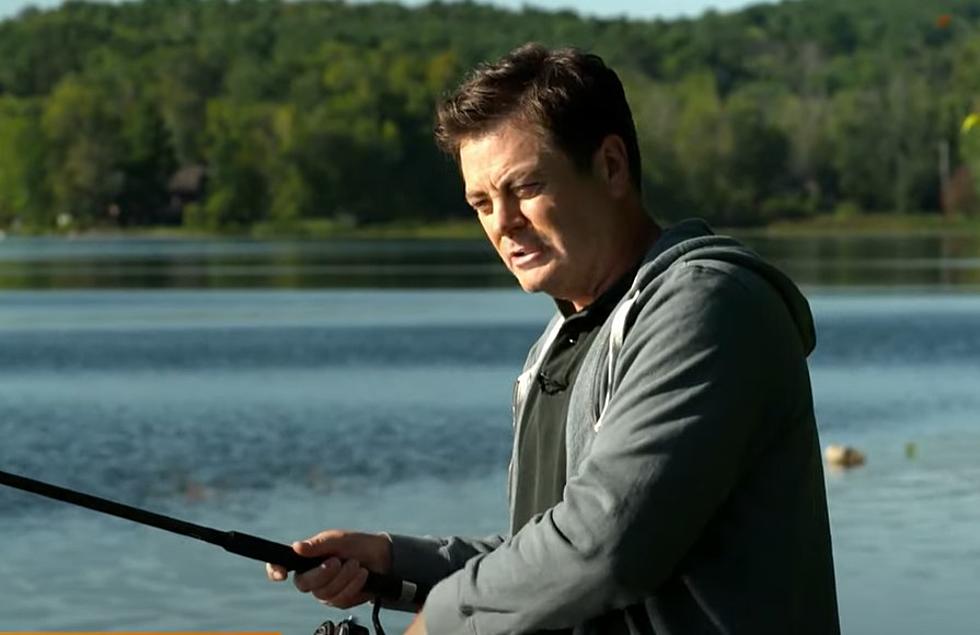 Parks and Rec's Nick Offerman Spotted At Greater Albany's Thacher State Park
YouTube/CBS Mornings
I feel like Nick Offerman and I were separated at birth. We have so many things in common it feels like he could be my brother. We love bacon, woodworking, whiskey, and most people annoy us.
I'm so disappointed that I missed the opportunity to meet him at Thacher State Park when he stopped for an interview with CBS Mornings.
Nick Offerman has been sighted a few times in Upstate New York over the last month because his wife, actress Megan Mullally, has been in Syracuse filming a movie. Offerman has just published a book about his love of the outdoors called, "Where the Deer and the Antelope Play: The Pastoral Observations of One Ignorant American Who Loves to Walk Outside".
When CBS Mornings decided to interview Nick Offerman about his life, acting, woodworking, and his love of the outdoors he choose an Upstate New York State Park to go fishing and hiking in during the interview. He even took the opportunity to sign autographs and take pictures with the staff at Thacher State Park.
See Inside Jackie Gleason's Upstate New York Spaceship House
8 Famous People Who Didn't Know Were Buried In New York
Thinking about taking a ghost walk this Halloween, here are 9 famous graves you can check out this year.