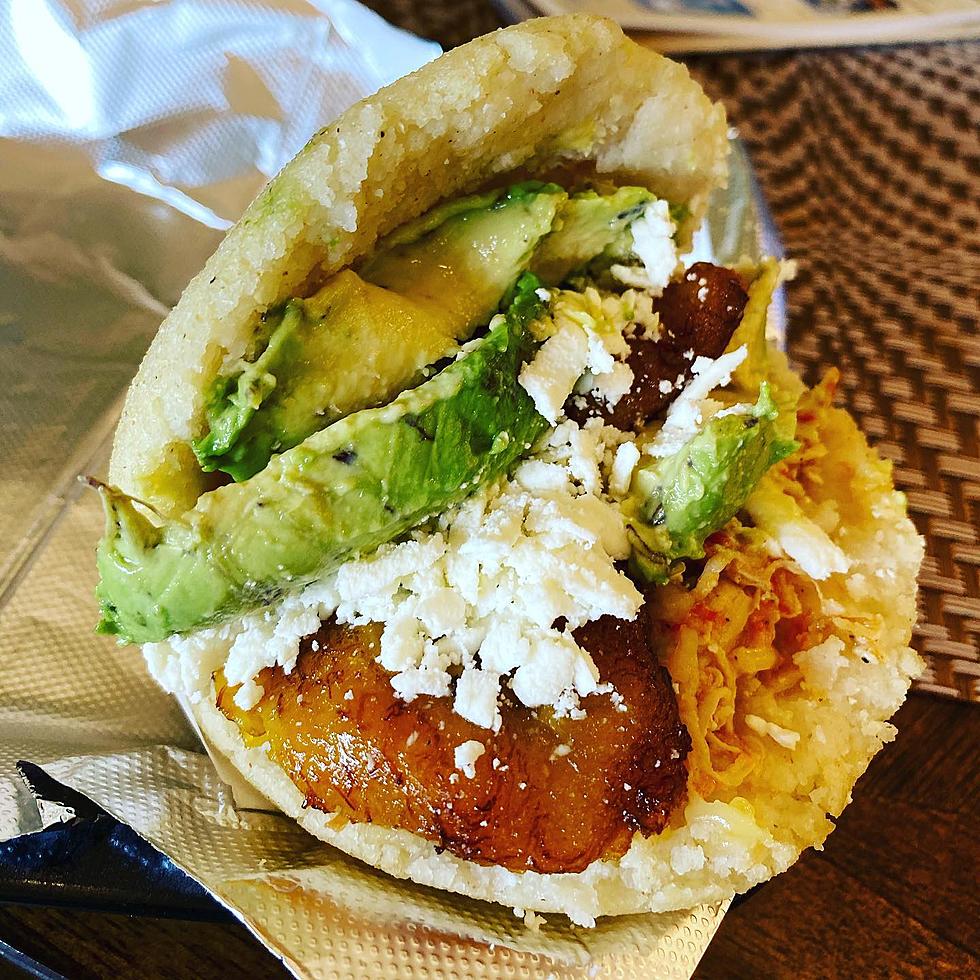 Popular Halfmoon Restaurant Suddenly Closed its Doors
https://www.facebook.com/ohcornarepas/photos/2865999673616788
Oh Corn! Arepas and More have been in a strip mall off of Route 9 in Halfmoon for six years. We loved eating there but were disappointed to learn that, as of October 30th, they have closed their doors.
When I drove through the plaza, the sign was still up by the store was completely empty. I went to their Facebook page to see what happened and learned that this is not the end of Oh Corn! Arepas and More. They will be moving. However, at this time they do not have a new location yet.
According to their Facebook, the owners explained why they decided to suddenly close their doors in Halfmoon. They said that their lease was ending and with staffing, and the market the way it is, they had decided not to renew their lease in Halfmoon. But they did give a bit of insight as to where they may be relocating to. Here's part of what was posted on the Oh Corn! Arepas and More Facebook page:
We will be relocating to one particular downtown in the Capital Region where we are currently exploring our new location. Our expectation is to be operating in our new location at the beginning of 2022.
Many customers and fans of the restaurant are hoping they open in their "downtown". Some suggested Saratoga Springs, Albany, Troy, Ballston Spa, and even Amsterdam. No matter where they decide to open, I know I will drive there to experience their amazing food.
The owners of Oh Corn! Arepas and More also wanted to thank their customers:
We are very grateful for all of the support provided by our local customers in the Halfmoon-Clifton Park area.
They also want to make sure that you monitor their social media to get updates on their progress. They say they are confident that they will open their new place in 2022.
The Capital Region's Best Pizza Joints
Whether it is an 8 cut or a slice on the go, New York and the Capital Region are known for having a multitude of great pizza joints. Here are the 5 best in greater Albany according to GNA Listeners.
The Capital Region's Best Fried Chicken Joints [RANKED]
It feels like the chicken sandwich wars have really upped the conversation of who serves up the best fried chicken in general. So here are the top 5 spots in the Capital Region, according to your votes!
50 Most Popular Chain Restaurants in America
YouGov investigated the most popular dining brands in the country, and Stacker compiled the list to give readers context on the findings. Read on to look through America's vast and divergent variety of restaurants—maybe you'll even find a favorite or two.
LOOK: 15 Discontinued McDonald's Menu Items