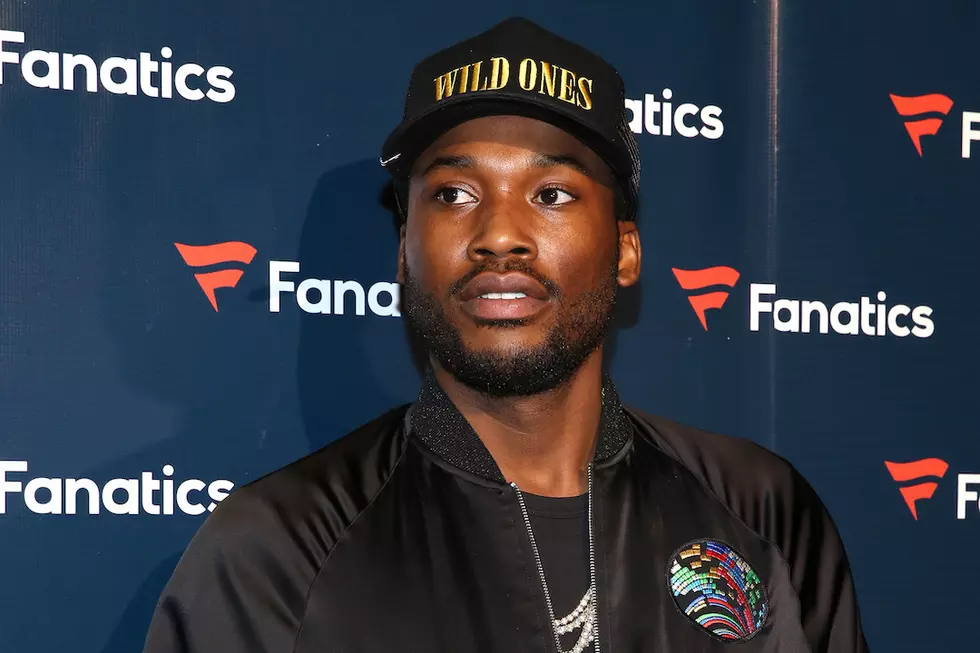 Meek Mill Sued Over Deadly Shooting at Connecticut Concert
Robin Marchant, Getty Images
Meek Mill is being sued for a shooting that took place following his concert back in December 2016 Oakdale Theatre in Wallingford, Connecticut.
In the incident, two people were killed and two were injured. Now, family members of Travis Ward, one of the men who died in the shooting, are suing Meek and the venue, alleging that neither party provided proper security at the show, according to the Hartford Courant.  Nathan Mitchell, another man injured in the shooting, is also a party in the suit.
The Courant reports Ward was killed in the parking lot of the Wallingford facility on Dec. 30, 2016 as he was celebrating his 31st birthday with his family. Jaquan Graves, 20, was also killed in the incident—no arrests have been made.
The lawsuit says that extra security should've been provided at the show, given past incidents of violence at Meek's concerts.
"With song titles like 'Body Count' and 'Ooh Kill 'Em' that praise indiscriminate killing and mayhem, the potential for tragic incidents like this should have been properly anticipated and planned for by Meek Mill, his concert promoters and the Oakdale Theatre," attorney Joel Faxon said.
The lawsuit is reportedly seeking more than $15,000 in damages.
20 Unforgettable Mixtape Moments of the '00s