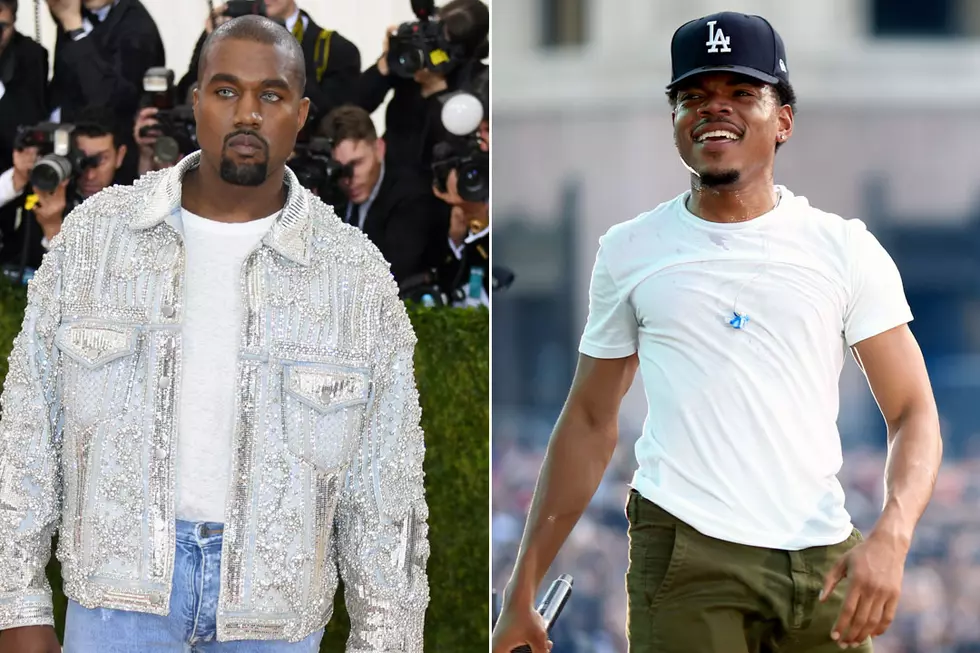 Kanye West on Chance the Rapper: 'One of My Favorite People'
Christopher Polk / Larry Busacca, Getty Images
With the release of his critically acclaimed Coloring Book, Chance the Rapper is getting praises from everyone from his fans to his peers. One person who is feeling Chance's latest "masterpiece" is Kanye West.
"My brother Chance!!! Thank you for letting me work on this masterpiece. One of my favorite people," Kanye West wrote in a tweet on Sunday (May 15). Ye is feature on"All We Got," along with the Chicago Children's Choir.
The fellow Chicagoans are pretty fond of each other. Chance also spit some deeps bars on TLOP's "Ultralight Beams." Chance is also the cover star on the June/July 2016 issue of Complex magazine. In his cover story, the 23-year-old rhymer gave Yeezy the highest praise, naming him "the greatest artist of this generation."
"If I was the greatest artist of this generation and a few past generations and a few generations going forward, I would probably say it all the time," he said. "Especially if I was black and people didn't really like me. I'd be like 'Let me remind you all the f---in' time'...I think it's about being a polarizing figure. So that 200 years from now when nobody really remembers any of our names, people will talk about him being an asshole and also being great."