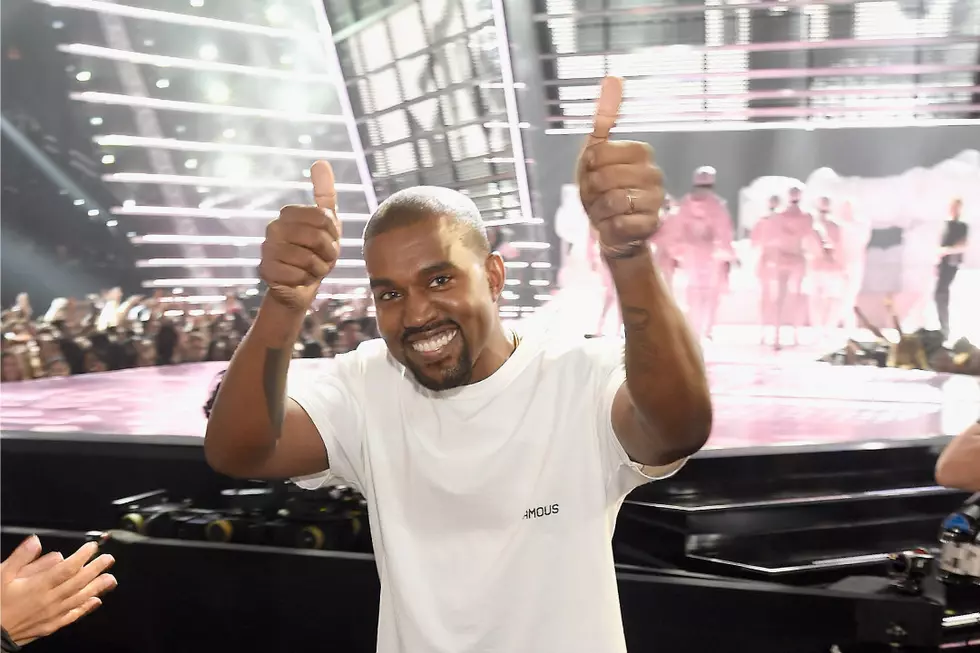 Kanye West Is Headed To The Pulpit With Joel Olsteen
Kevin Mazur, Getty Images
Let me contain myself, I can't stop laughing. For real?
Kanye. Joel Osteen. This the same Joel Osteen that locked people out of his church during Hurricane Harvey. Yet the newest preacher collabo is about to go down in Houston, Texas this Sunday.
Kanye West will appear at Joel Osteen's own Sunday Service, TMZ reports. Per the outlet, West will bring his choir to Houston, where they're expected to perform during the nighttime service. Now supposedly West and Osteen will have a conversation on stage during Lakewood Church's daytime service as well. Osteen reportedly wants Kanye to "contrast his life then and now."
You know what this reminds me of? Mason Betha from Bad Boy. Now I don't have any problems with entertainers/rappers wanting to turn their lives over to Christ. But why must it always be a spectacle? The power of the Dollar. I could totally go on a rant about this, but I don't want to offend anyone. I'm truly interested in what this man has to say about his life now that Jesus is in it. Was he not in it before? Kanye did drop that Jesus Walks track.
I guess we all gonna head to church in our living rooms this Sunday. You tuning in?