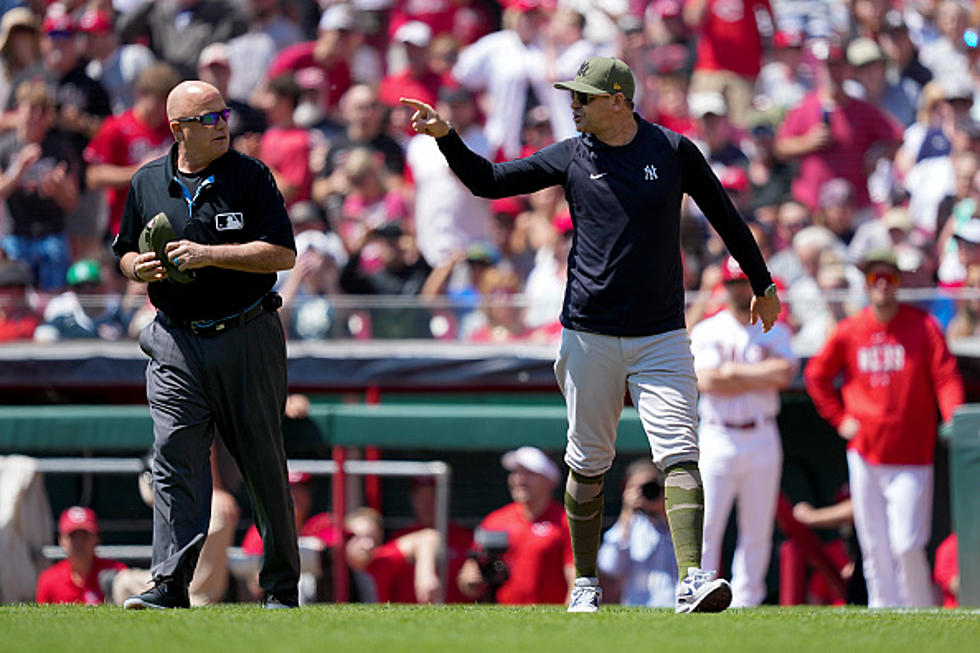 Yankees' Beat Reporter Torches Cashman's Analytics Team
Getty Images
New York Yankees beat reporter for Newsday, Erik Boland has been covering the Bronx Bombers since their last World Series championship in 2009. Boland's relationships within the organization and Major League Baseball, along with a terrific writing style, make him one of the top writers in the business. He is also a sincere and passionate radio guest.
On Tuesday afternoon from Atlanta, Boland joined 'The Drive with Charlie & Dan' and proceeded to blast the Yankees organization. The long-time baseball writer started by questioning the Yankees development of young players and then launched into an absolute scorching of the Pinstripes' analytics department, who Boland said "aren't as smart as they think they are and walk around like they have won more than they have..." Wow. Those are some pretty harsh words from someone that has to see those people nearly every day at the ballpark. Boland didn't stop there, claiming the analytics team has been condescending and dismissive of current and past players and coaches.
The conversation turned to the struggles of right-handed pitcher Luis Severino. Boland questioned the Yankees handling of Severino and noted that opposing scouts and executives have told him "we'll take Severino," indicating that other teams feel that they can fix problems that the Yankees cannot. The New York newspaper writer didn't end his criticism there.
Click here to hear the entire interview. Expectations are always high for the New York Yankees. However, after 13 seasons without a World Series appearance (about to be 14), people, like Erik Boland, that work closely around the organization are less and less surprised by the results and the lack of progress in fixing them. It appears they are losing their patience like the rest of the Yankees' fans.
Upstate NY State Park Named Among Best Hiking Spots in America - See Photos
An Upstate New York state park has been named among the best hiking spots in America for 2023. Have you ever explored this incredible terrain?
Dumbest Driving Moves Seen In New York
You have spoken and these are the dumbest driving moves seen in New York State. Be safe out there.