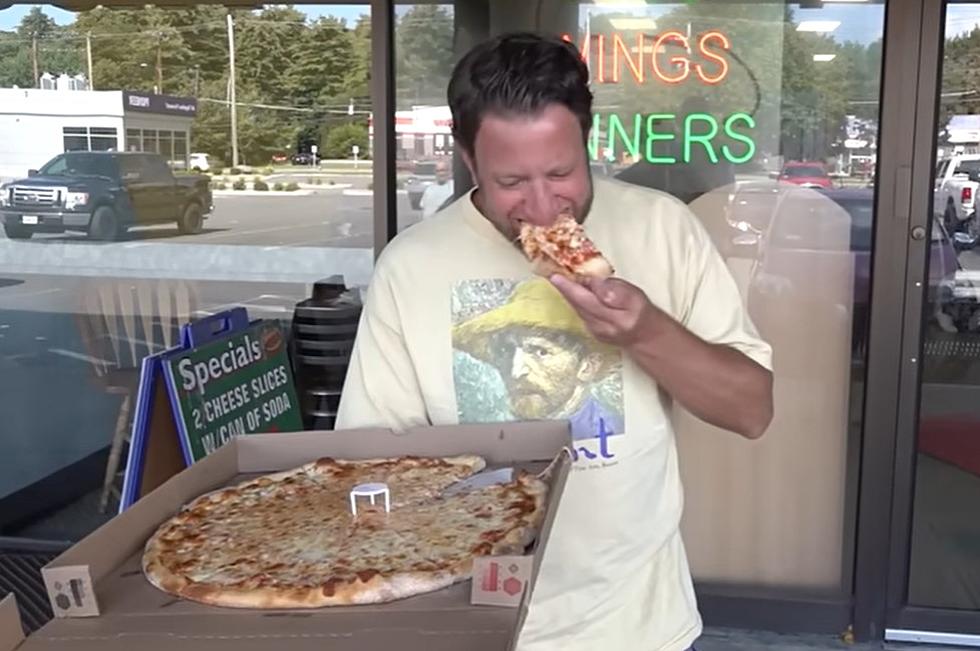 Portnoy Rates 'Drunk Pizza' at Upstate NY Pizzeria, Was it a Good Score?
YouTube / One Bite Pizza Reviews
As the summer meet at Saratoga Race Course came to a close, Barstool Sports' founder Dave Portnoy found time to squeeze in a few more pizza review videos before departing from his Saratoga home for the year.
Portnoy recently visited Colonie's La Famiglia - his 13th Capital Region pizza review location of 2023 - to sample their pizza offerings. Though he used a few interesting superlatives to describe the taste and feel of the pizza, that didn't deter him from assigning it a decent overall rating.
Here is how La Famiglia performed in the most recent pizza review vide.
---
Dave Portnoy Assigns Rating to 'Doughy, Drunk Bar' Pizza at La Famiglia
Here is the complete pizza review video, featuring the cheese pizza at La Famiglia in Colonie, NY:
Here were a few of the highlights from the review video:
Portnoy was surprised that the chef/owner did not recognize him, but respected the person for now knowing, or caring, who he was.
He described the pizza as "a little bit" and "a lot of bit" doughy, explaining that he likes more of a crispy slice.
After the first few bites, he stated that he put it in the doughy, drunk category. He described it as the type of pizza you order on a Sunday, while watching football, after going out on Saturday night.
Dave Portnoy has rated the pizza at La Famiglia in Colonie a 6.4 out of 10. That places the pizzeria 1.5 rating points behind the co-leaders in 2023: Marisa's Place in Guilderland, and Romo's Pizza in Glenmont.
If you want to sample the pizza for yourself, you can visit them at their location in Colonie (map located below), or visit their website by clicking here.
Over 50 New York Pizzerias Ranked by Barstool's Dave Portnoy
When it comes to amazing pizza you don't have to leave New York State. But where can you find the best slice?
The Capital Region's Best Pizza Joints [RANKED]
Whether it is an 8 cut or a slice on the go, New York and the Capital Region are known for having a multitude of great pizza joints. Here are the 5 best in greater Albany according to GNA Listeners.