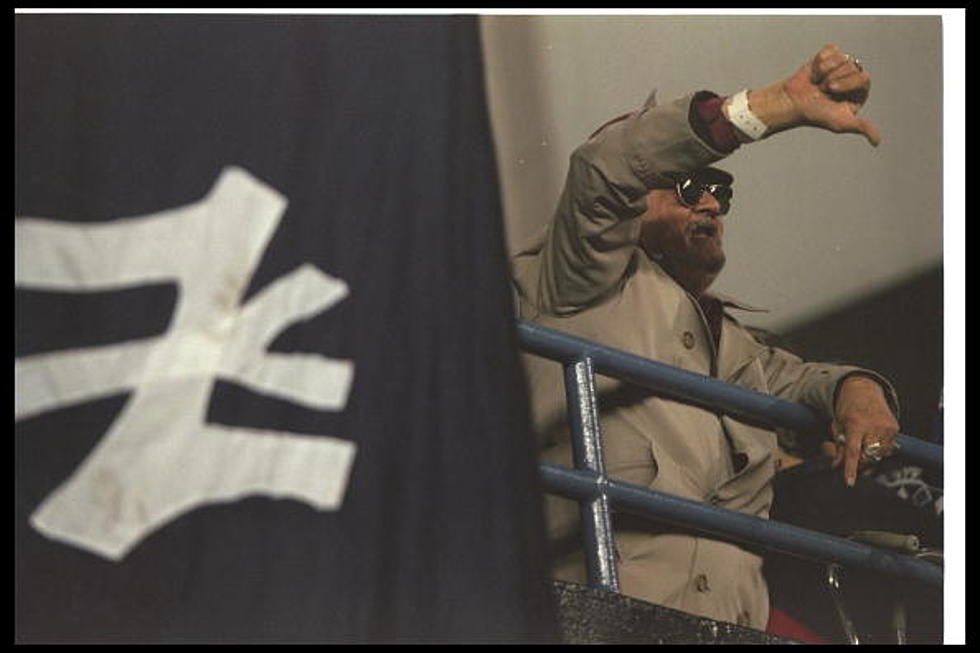 No Shame! Brazen New York Yankees Raise Ticket Prices For 2024
Getty Images
The New York Yankees have angered fans all season long, as the promise of a return to the World Series has turned into the reality of a probable last place finish. It may be the first time in 30 years that the Bronx Bombers have finished with a losing record. Now, the Pinstripes are making their fans pay even more, literally.
According to nypost.com, the New York Yankees sent out season ticket renewal notices last week. The last place team in the American League East is raising ticket prices in 2024. Season ticket holder since 1996, Tom Simon of Levittown, NY scolded his favorite team to The Post, "It's disgraceful. They have some nerve." Simon claimed the team had increased the price of his four front-row seats in right field by $2,000 before the 2023 season and now are are adding another $1000, a 3% increase, according to Simon. The angry season ticket holder was not alone.
A 68-year-old woman from Brewster, N.Y. woman, who didn't want to identify herself to nypost.com because she "feared reprisal", said her right-field line seats will soar 10% in 2024, to $9,234 from $8,424. Former New York Yankees' fan Vinny Milano told nypost.com, "The Yankees have not been fan friendly forever. They draw fans whether they care or they don't..." It takes effort to 'read the room' and New York definitely failed to do that with the 2024 season ticket increases. How much of Brian Cashman's mistakes have to be put on the backs of the team's most loyal fans?
At some point, fans are going to say enough is enough. Families are being priced out of professional and some collegiate sporting events, as we watch thousands of seats sit empty, night after night, on television. The Yankees are out of touch if they don't think their fans are at a breaking point. You can't continue to squeeze the fans for more, when you continually deliver mediocrity.
Ten New York Yankees Who Cannot Be Back in The Bronx in 2024
With hopes of a playoff berth fading fast for the New York Yankees in 2023, the team needs to focus on 2024. These changes need to be made, and fast.
Dumbest Driving Moves Seen In New York
You have spoken and these are the dumbest driving moves seen in New York State. Be safe out there.
Upstate NY State Park Named Among Best Hiking Spots in America - See Photos
An Upstate New York state park has been named among the best hiking spots in America for 2023. Have you ever explored this incredible terrain?